Big Changes Coming to AdWords Exact Match Targeting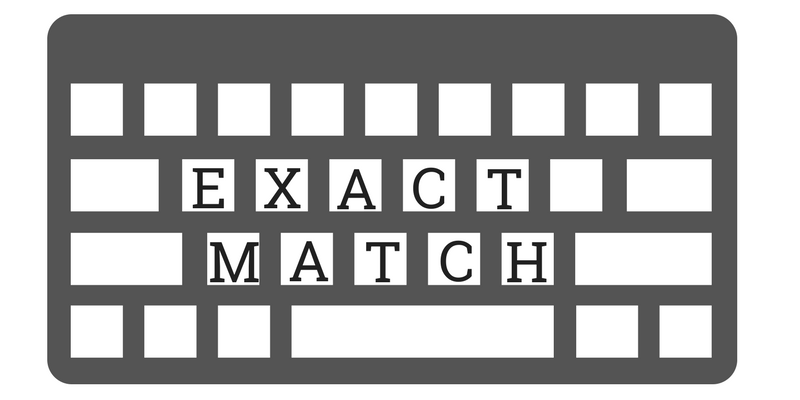 Google is changing the way AdWords exact match targeting works
Advertisers, be prepared to pay for more "exact match" clicks. Ads will begin to show for exact match keywords for searches using different word order and function words now that Google has broadened what "exact match" means. AdWords may ignore the word order and function words of your keywords when determining whether a search ad should trigger for an exact match keyword. Basically, AdWords exact match no longer means exact.
Close Variants
AdWords advertisers were introduced to close variants in 2012 to help broaden search appearance to include plurals, misspellings, typos and other versions of an exact match or phrase match keyword. By doing this, AdWords decreased the time it took advertisers to create campaigns, by reducing the size of keyword lists. Advertisers who wanted tighter control of keyword targeting were able to opt out of variant matching until 2014. In 2015, Bing followed suit.
Analysts believe the move shows Google's confidence in machine learning, and its ability to decide when queries have the same meaning as the exact match keywords in your ad account. It's just one more way Google is asking advertisers to trust their algorithm's expertise.
Broadening Exact Match
Isn't that what phrase and broad match are for? In many cases variations can change the meaning of a keyword. A good example of this is the difference between [cake mix] and "cake mixer." The person who would convert for cake mix, wouldn't necessarily convert for the term cake mixer. Showing ads for broader terms could affect conversion rates, despite Google's confidence it won't.
Function Words
One of the ways Google is broadening AdWords exact match is to alter function words. Function words are binding words, conjunctions, prepositions, pronouns, quantifiers, modals and hedging verbs. These are words that don't have meaning on their own, but can alter the meaning of a phrase.
Word Order
In terms of queries, word order tends to have the least importance. Many users use the wrong word order when searching, even though the intent is the same. There are plenty of queries that don't make sense when said out loud. Under the new exact match rules, Google will not add words to keywords when changing word order, but they can adjust function words.
What's in it for Google?
According to the search giant, early tests show that advertisers could see up to three percent more exact match clicks on average while seeing "comparable" click-through and conversion rates. However, the point of exact match is often to reduce clicks, focusing on the exact phrase that generates results. By broadening the scope of these keywords, it's possible that advertisers will see higher CPAs, and less ROI – while Google profits on the additional clicks.
Google's philosophy is that it's better to pay for bad clicks than miss out on good ones. For advertisers, this philosophy only works if you have large budgets. Advertisers with tight budgets will likely feel the strain, and a change in conversion metrics.
What to Do
In the coming weeks, it'll be important to keep a close eye on search terms – adding any mismatched terms or phrases to your negative keyword list. Watch budgets carefully, and monitor CPAs to avoid too much wasted spend.
Always follow industry best practices and all applicable rules and regulations with your advertising and marketing materials. ArrowShade takes compliance very seriously. We are also here to help. For questions regarding compliance, please email us at compliance@arrowshade.com.