This Affiliate Marketing Guide is for Every Type of Affiliate Marketer at Every Stage
Chapter 1: Getting Started
Affiliate marketing is one of the most popular ways brands advertise their products and services. It's also one of the best ways to earn additional income or work from home. Use this affiliate marketing guide to earn even more revenue.
You might be familiar with affiliate marketing, you may have even dabbled in it yourself, but do you really know how to optimize your efforts to create a stable revenue source? Many affiliates don't.
At ArrowShade, we want to help affiliates maximize their earning potential. Our partners benefit from your successes, that's what affiliate marketing is all about. We're invested in your success, so we've put together this multi-chapter guide to conquering affiliate marketing.
We know it's a lot to read, but stay with us, and learn some useful affiliate marketing techniques you can use to boost your online sales.
In this chapter of ArrowShade's affiliate marketing guide, you will find everything you need to know before launching your affiliate marketing business and how to get started on the right foot.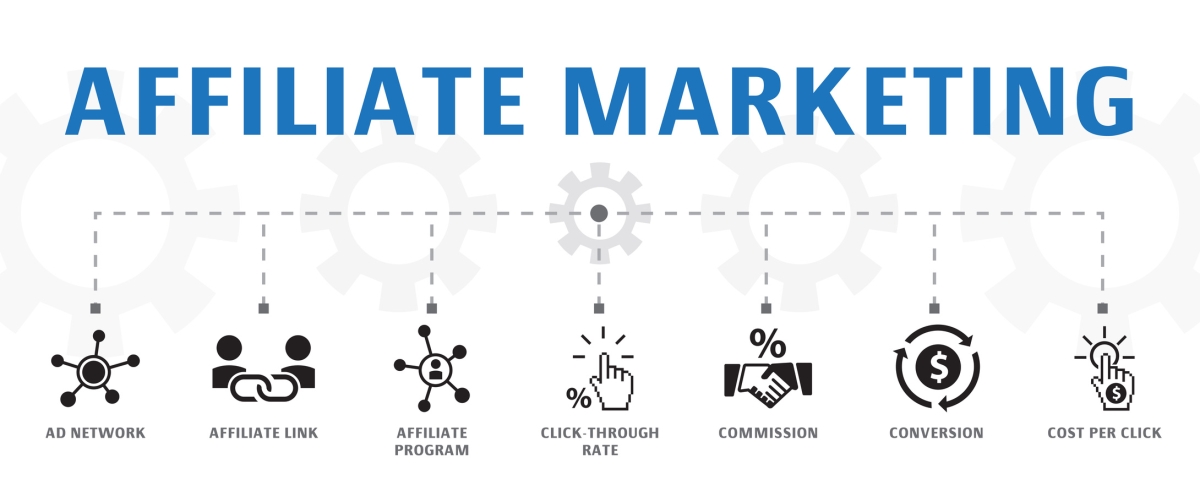 Let's Start with a Definition
Affiliate marketing involves earning commission by promoting another company's products or services. You earn a profit for every sale that you make, or every completed action your visitors take. Your visitors must complete the advertiser's desired action in order for you to earn commission. Other advertisers may pay you for views or clicks, but affiliate marketing involves conversions.
As an affiliate marketer you'll need to share, recommend and promote another product or service and help a company generate sales to earn your cut.
Compare that to starting your own online business. If you were to start your own business, you would need to develop a product or service that people want. You would need to invest money into creating your product or hiring a team to provide your service. You would also need to spend money on marketing your products or services to compete with your competitors.
Affiliate marketing allows you to earn income without having to invest much money upfront.
You have the ability to choose which offers you run, or which products you promote. While that's not always an easy decision, it's one you have the ability to make.
While becoming a successful affiliate marketer doesn't require much money upfront, it will require time, strategy and fans.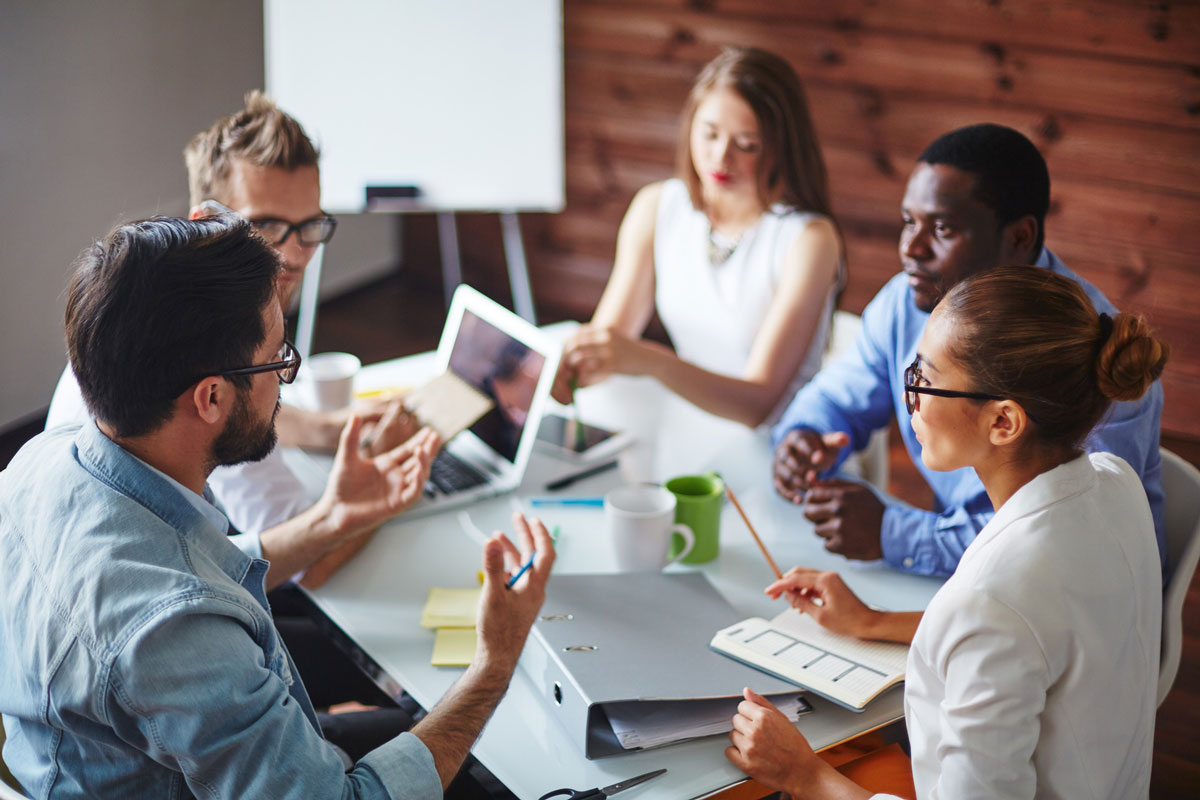 A People First Approach to Affiliate Marketing
Affiliate marketing has changed a lot over the years. Audiences are more sophisticated than ever. The internet has been around for a while, and they know how to spot an ad or promotion a mile away.
To be successful, you will need to put your audience first. There is a right and wrong way to do affiliate marketing, and ArrowShade is here to teach you the right way.
Don't believe the bad press, affiliate marketing can be done honestly and in a way that serves both you and your audience equally.
As an affiliate, you can choose what products you recommend. If you recommend products people really want and/or need, they'll learn to trust you as a source and accept further recommendations in the future.
We'll teach you how to serve your audience and turn visitors into fans by doing affiliate marketing right.
Who Can Be an Affiliate Marketer?
If you are looking for a way to generate income online, look no further than affiliate marketing. Regardless of your focus, there is an affiliate product that will be a good fit for your audience. Even though affiliate marketing is all around us, there are few people who know how to do it properly.
With affiliate marketing, you don't need to invent a product, but you will need to pick a niche and most likely build content to support that niche.
Anyone can do affiliate marketing, but online entrepreneurs, bloggers, website owners and SEO professionals have a head start. Anyone who can build an audience can be successful at affiliate marketing.  If you fit this description, you could be earning a commission by recommending products and services.
You don't necessarily need a blog or a website to become an affiliate marketer. You could promote ArrowShade offers if you have experience with search engine optimization, paid search engine marketing (SEM), content marketing, display advertising or email marketing. If you have marketing talent, you could earn revenue from affiliate marketing with ArrowShade.
How Does Affiliate Marketing Work?
Affiliate marketing starts with you, the affiliate. Also referred to as the "publisher," as the affiliate you are the marketer or promoter. Affiliate marketing programs can go by other names like partner program or referral program. Most brands will feature a dedicated sign up page for affiliates if they offer such a program.
As an affiliate you will either work directly with a brand or indirectly through an affiliate network. There are several types of affiliate networks. There are large affiliate networks like Amazon that offer a broad range of products. Then there are niche affiliate networks like ArrowShade that focus on a specific industry or type of product. At ArrowShade we specialize in short-term loan offers.
Lastly, but most importantly, there's the customer. Customers are the members of your audience who use your affiliate links to purchase the products you advertise.
Who Benefits from Affiliate Marketing?
Each player benefits from affiliate marketing. As the affiliate, you benefit from earning commission on the products your audience buys. The affiliate network earns a commission for every successful sale you generate. The company or product owner, benefits from additional sales of their product and branding. Your audience benefits from learning about products that enhance their lives, fulfill a need or make life easier.
How Do I Become an Affiliate Marketer?
You can either start by choosing a niche or choosing an industry. If you're passionate about marketing, and have the skills to drive conversions, you can pick any industry or product to promote. You will want to select the products you believe in that have the highest payouts to generate the most revenue. Financial offers tend to payout well, like the short-term loan offers we run here at ArrowShade.
If you already run a website or blog, chances are you focus on a certain industry or topic. In that case, you will want to research products that your existing audience would be interested in. Visit their websites and see if they offer an affiliate, partner or referral program. If it's not advertised on their website, check larger affiliate networks.
Once you have found the product you want to promote or the program you want to join, you will sign up as an affiliate. Some programs have stricter rules than others. Some programs will accept anyone instantly, while others require a screening process. The affiliate program will likely ask questions about the source of your traffic, your audience size, how long you've been running the site/blog/campaign and other similar questions.
Once you have been accepted as an affiliate, you will be provided with an account number or affiliate ID. This ID is often used in affiliate links to keep track of your sales or conversions. Each product or offer will have its own unique affiliate link. You will need to place your affiliate links on your site or within your campaigns to get credit for any conversions.
If a visitor clicks on your link and completes the desired action on the landing page, you will earn a commission.
While these are the basic steps to joining an affiliate program, there's a lot more that goes into successful affiliate marketing. You must first build trust with your audience.
How Do I Build Trust and Convert My Audience?
Start by building a relationship with your audience. That means providing them with useful, interesting content that keeps them coming back for more. Next, identify a product that you think your audience needs or would enjoy.
You can conduct surveys on your blog or site to learn about your audience's interests. Asking the right types of questions can give you an idea of what your audience is looking for or what products might solve their everyday problems.
Test products yourself to determine if they're worth sharing with your audience. If a product doesn't work or works poorly, you could lose the trust of your audience forever.
Blog posts, videos or case studies can show your audience that the product delivers on what it promises. Once you've completed those steps, you can begin to promote the product to your audience in various ways including banner ads or in-text links.
Become a source and provide support for the product you promote. Provide a place on your site where your audience can ask you questions about the product. By answering any questions or concerns you can help move your audience down the funnel towards purchase.
Affiliate Marketing Must-Haves
A Website
While there are many ways to build an audience today, including social media platforms, a website is still one of the best ways to drive conversions. Influence marketing almost entirely relies upon social media in many cases.
The downside to social media traffic, is that there are many things out of your control. Many social media networks have lost their influence over time including MySpace and Snapchat. Even if they don't shutdown tomorrow, they do make major algorithm and product changes that can greatly impact your account's reach.
Just last year Facebook made major algorithmic changes that made it harder than ever for businesses to reach their target audience. Reach dropped dramatically, making it very difficult for business pages to generate engagement. That means more ad dollars spent boosting posts to reach your target audience.
A website gives you full control of your audience's experience. While Facebook has made it easier for businesses to sell products, the majority of Americans still purchase their items from a website.
A website is also the easiest way to build up an email list. Email traffic tends to convert at a very high rate. Promoting affiliate products through your email list can grow your affiliate earnings dramatically depending on how you cultivate your list.
Luckily, building a website today is easier than ever. There are several companies dedicated to making it easy to build a site, including WordPress and Godaddy. You can design your own site using a pre-build template and build a site for less than a couple hundred dollars.
Multiple Affiliate Link Placements
Including your affiliate link in just one place is affiliate marketing suicide. It's not a good idea to place just one affiliate link at the top of the blog post, but you also don't want to stick links everywhere.
Naturally place affiliate links where they make the most sense. If it's a blog post, consider placing the product link at the beginning, middle and end. That gives the reader three opportunities to click.
If your blog post does its job, you will have convinced the visitor to click by the end of the blog post.
You can also embed your affiliate link into images of the product itself. That way, when consumers click on the image, they'll be redirected to the product image where they can learn more about the product.
The goal is to make it as easy as possible for your audience to click on your affiliate links, without making your website look spammy.
CTR Tracking
Click through rates are very important in affiliate marketing. You should always know where your affiliate links are placed on your site, how many clicks each have earned, and what your conversion rates are. Many affiliate networks help you keep track of performance with dashboards. You can login and track the success of your campaigns anytime.
You need to place unique affiliate links in different locations, so that you can keep track of which programs or ad slots are working best for you and optimize from there.
If your network or advertiser doesn't provide you with multiple unique tracking links, you can use a WordPress plugin called Pretty Links to shorten your affiliate links into custom links that are trackable. You can also use bit.ly links to do the same.
A Unique Voice
Some affiliate networks will provide you with ad copy suggestions. In some cases, this copy has been tested for top performance. In other cases, they are just suggestions. Your audience knows your voice, so make sure your promotions stay consistent with that voice.
Did you stick with us through the affiliate marketing guide? That's great, but that was just the beginning. Make sure to read Chapter 2 to learn more advanced affiliate marketing tips and strategies.