Get an Update on the State of the Payday Loan Industry
Whether you are a lead buyer or seller, the state of the payday loan industry has an impact on your success. Consumer trends, laws and competition all have to do with how much revenue you can generate as a lender or affiliate marketer.
Learn more about the payday loan industry, where it's been, where it's going and how to adapt.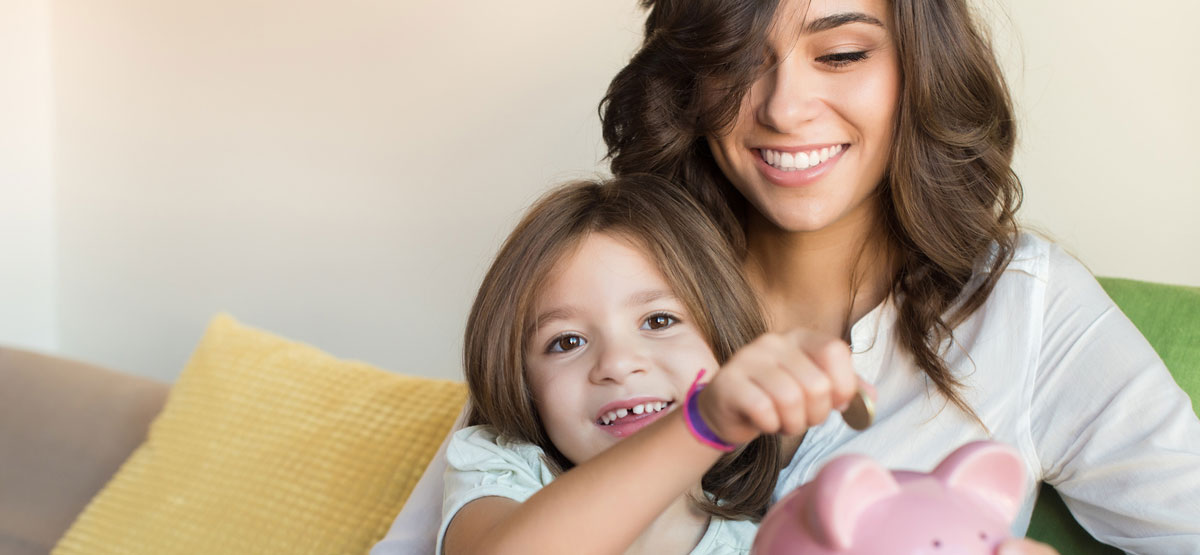 Who uses payday loans?
In order to generate high quality payday loan leads, it's important to understand who the typical borrower is.
More Americans are looking to nontraditional credit sources for quick access to cash. It is estimated that each year, 15 million people access small dollar credit products including payday loans, pawn loans, deposit advance loans, non-bank installment loans and auto title loans.
Tens of millions more American rely on subprime credit cards, overdrafting on bank accounts and other expensive forms of credit when they have little to no access to traditional credit.
According to a study by the Center for Financial Services Innovation there are four typical consumer need cases. The CFSI used data from a panel survey of more than 1,100 SDC borrowers and 31 in-depth interviews with SDC customers to identify these need cases, or main categories of financial need that lead consumers to apply for small-dollar credit.
The four typical consumer need cases are:
Unexpected expense
Misaligned cash flow
Exceeding income
Planned purchase
Unexpected Expense
Some small-dollar borrowers need funding for unexpected or emergency expenses. These borrowers use a range of small dollar credit products to cover expenses like car repairs, medical bills, home repairs or to help family or friends.
This type of borrower is rarely a repeat customer. According to the survey, 47 percent of unexpected expense borrowers take out an average of just one to two small dollar loans per year. In addition, a third of these borrowers have some savings at the time of applying for a small dollar loan. They may also have more stable finances normally.
Misaligned Cash Flow
These borrowers access smaller credit amounts on a more frequent basis to pay bills when income doesn't cover expenses. Cash shortages may be due to lower income, unstable income or issues with financial management.
Misaligned cash flow borrowers use payday loans and other short-term credit options frequently to cover things like utilities, household expenses and rent.
These borrowers are the most credit dependent, Half of them show moderate to heavy credit card use. About 42 percent of these borrowers take out six or more loans per year, and 16 percent take out more than 12 small dollar loans per year.
This borrow often experiences cash flow shortages, but they are short-term. They find it difficult to spend within their income.
Exceeding Income
These borrowers regularly have expenses that exceed their income, heavily use credit, and access smaller dollar loans for everyday expenses.
These borrowers are the most likely to use payday loans and pawn loans for necessities like food and clothing.
They also tend to borrow the lowest loan amounts. Among exceeding income borrowers, 77 percent of the loans borrowed were under $500, and 30 percent were under $100.
Exceeding income borrowers are the most likely to take out very short-term loans repeatedly and may allow their loans to roll over more frequently than other borrowers.
Planned Purchase
Planned purchase borrowers are rare in the small dollar credit market, because they use small-dollar loans to make large, planned purchases. They use installment loans to purchase a car, make home repairs, cover small business expenses or buy furniture and appliances.
This type of borrower is the least frequent, but they do access the highest loan amounts in the SDC marketplace. Half of Planned Purchase borrowers take out one or two loans per year, and about 50 percent borrow over $1,000 per loan.
This type of borrower is also the most financially stable of SDC borrowers. They have the highest average income levels, and 65 percent have at least some savings at the time of the loan.
Now that you understand a little more about the typical payday loan borrower you can better set up campaigns to target potential borrowers and drive more leads.

Payday Loan Industry Statistics
You may have heard some interesting things about the payday loan industry in recent years, but they're not all true. Get to know the industry, learn important statics, and discover why affiliates benefit from joining short-term loan affiliate programs.
In the U.S., about 2.5 million households take out at least one payday loan per year. That's about one in 50 Americans!
The average payday loan amount offered in the United States is $350. The average loan life is 14 days and costs the consumer about $15 for every $100 they borrow, according to The Economist.
The payday loan industry generates more than $9 billion in loan fees in the U.S. each year. The average payday loan consumer will pay about $520 in fees to borrow about $350 during the year, according to the Pew Charitable Trusts.
For the payday loan industry, the average borrower earns about $30,000 annually. About 58 percent of consumers that use short-term loans struggle to meet their monthly financial obligations.
The average interest rate charged by payday loan lenders is about 391 percent.
Payday loan borrowers are often repeat borrowers. In fact, about 80 percent of payday loans that are used by consumers in the United States are opened within 14 days of repaying a previous payday loan.
People between the ages of 25 and 49 are most likely to use payday loans. People over the age of 70 are the least likely to use short-term loans, according to Finder.
Two-thirds of new payday loan borrowers renew their loan during some point in the year.
Despite tighter regulations in previous years, some markets are expected to see a CAGR of up to 30 percent in the next five years.
The average payday loan lead generation company can sell payday loan leads to lenders for up to $185 per application.
For every $100,000 invested into payday loans, the average payday loan lender can earn up to $30,000 in profits per month.
Those are some impressive industry statistics. Now let's look at payday loan industry trends and forecasts.

Payday Loan Industry Regulations and the Future of Payday Loans
In the previous administration, the payday loan industry came under heavy levels of scrutiny. Regulations limited how much interest could be charged on short-term loans. Some states including Colorado, made it a requirement to extend payday loans to a six-month repayment plan instead of the typical 14-day repayment plan.
As a result of regulations, many payday loan lenders decided to close shop. There are certain states where payday loan lenders do not lend. For example, about half of all payday loan stores closed in Colorado after the states made required changes.
Despite regulations, the payday loan industry stayed strong. In 2014, there were more payday loan lenders in the United States than there were McDonald's locations.
Since Trump took office, there have been many changes to payday loan regulations.
One of the hallmarks of the Obama administration was a rule that would have further regulated the payday loan industry. The rule never took effect, and the consumer protection bureau is proposing to take the regulations off the table.
The CFPB chief, Kathy Kraninger, said in a statement that pulling back the rule would encourage competition in the payday lending industry which would improve credit options for borrowers in need of quick cash.
The rule would have required lenders to determine whether customers could pay off their loans, before lending. Regulations would have also limited payday lenders to only two attempts to withdraw money from a borrower's accounts, an attempt to reduce the fees payday lenders could collect.
However, under the Trump administration, the CFPB reversed course when agency Director Mik Mulvaney delayed the rule.
The decision is based on a concern that there is not enough evidence showing that payday lending isn't fair and is abusive. If the rule would have kicked in, two-thirds of borrowers would not qualify for a payday loan.
The CFPB was created to protect consumers from losses like those suffered during the Great Recession. In its beginning days, the agency took aggressive steps to regulate banks and other financial institutions.
Without these strict regulations, the payday loan industry will continue to grow and provide consumers with the short-term funding they need.

How to Target and Reach Payday Loan Customers
Now that you know the four main types of payday loan customers, and that the payday loan industry is growing, you are probably wondering how you can get started as a payday loan affiliate.
There are two ways to earn revenue from generating payday loan leads. You can join a payday loan affiliate program, or you can sell payday loan leads directly to a network. Selling payday loan leads directly will require some technical integration, but your affiliate network should be able to help you set this up.
Once set up, visitors will complete your web form to request funding, and those leads will be directly sent to a ping tree, where lenders will review the lead information. If the lead falls within their filtered criteria, they will purchase the lead in real-time and you will receive commission. You will be able to track your commission in your affiliate dashboard.
In order to generate payday loan leads, you will need to reach the target audience with your offer for funding. You can do this through:
Pay per click ads
Limited SEM ads
Email marketing
Social media
Search Engine Optimization (SEO)
One of the best ways to generate payday loan leads is through search engine optimization (SEO), because it isn't limited or restricted like other forms of marketing can be. Google Ads used to be a great way to generate payday loan traffic, but they banned advertisers from bidding on payday loan keywords and promoting payday loan products. For now, you can still advertise certain short-term loan products on Bing.
Facebook has also restricted the advertisement of payday loans. This can extend to boosting posts about subprime products. If you are looking to generate leads through Facebook, you will need an active, targeted organic audience.
Twitter has stated similar restrictions, but many payday loan advertisers continue to successfully advertise the product or their brand on the platform.
Another great way to generate payday loan leads is through email marketing. It is a highly competitive space, so you will need to step up your email game. You will need a list of consumers who have expressed an interest in learning more about subprime products, optimized creative and attention to subject lines.
Regardless of the type of affiliate campaign you choose to run, targeting will be important. As you have learned through this guide, payday loan customers tend to have lower household incomes, issues managing money and little savings.
Payday loan customers tend to be repeat customers. Use the borrower reasons mentioned above to create marketing collateral that speaks to the target demographic.
If you choose to generate payday loan leads through search engine optimization, you will need to build a website and a following. Your content will need to be relevant to the target consumer. Sample articles can include subjects like:
What to do when you have an emergency expense
How to cover unexpected medical bills
What to do if you can't pay your utility bill
There are many affiliate networks to choose from, but ArrowShade specializes in short-term loan leads. Our close ties to tribal lenders, gives us an advantage over our competitors. At ArrowShade, affiliates receive dedicated account managers, who will work closely with you to optimize your campaigns and earning potential.
Signing up to become an ArrowShade affiliate is easy. Simply visit our sign-up page and complete the application. An account executive will review your application and approve or deny it based on the information you provide. Contact us today to start earning revenue for your payday loan leads.