Discover the Truth About Affiliate Marketing Myths
Myths may be wildly more interesting than the truth, but they can steer you in the wrong direction, especially when it comes to affiliate marketing myths.
There are many affiliate marketing myths that prevent brands from investing and individuals from partaking – a mistake that can cost you anywhere from thousands to hundreds of thousands of dollars in revenue.
Whether you are a marketer for an enterprise company or entrepreneur looking for additional revenue streams, a trusted affiliate program can be incredibly rewarding and less work than other channels.
Here are some common affiliate marketing myths debunked to help you make informed decisions about where to invest your time and money.

Affiliate Myth #1: It Takes a Long Time to See ROI
This can be true if you invest in an expensive affiliate network that charges you to sign up as an advertiser. By the time your program "opens its doors" to affiliates, you have already spent thousands on access and time on building creatives.
At ArrowShade, there is no fee to get started. As a lead buyer, you decide how many leads you want to purchase and when with no caps or minimums. Since leads are posted directly to our ping tree, payday loan lead buyers are not required to provide creatives, saving you time and money. Since there is no upfront investment, as a lead buyer you can see ROI right away.
ROI for Affiliates
ArrowShade does not charge affiliates or lead sellers to join our network. You will have the upfront cost of generating leads but will earn a competitive commission on each lead that sells. Thanks to our deep lender relationships, ArrowShade affiliates can earn more. More lead buyers means more chances your lead will sell, and at a higher rate.
How long it will take you to see a positive return on your investment will depend on many factors including the way you generate traffic. If you generate leads through search engine optimization, your upfront costs will include:
Website domain
Hosting
Content
SEO optimization
Content may not cost you anything if you love to write and can keep up with it regularly. Search engine optimization can cost you anywhere from $500 a month to $10,000 a month depending on the agency. If you know how to optimize your site for search engines, this won't cost you anything up front.
Getting your site ranked will be an important step in earning the traffic you need to generate leads. It can take a website anywhere from three months to a couple of years to rank for high volume, top converting keywords.
If you are writing the content and performing SEO in-house, your only upfront cost will be the domain and web hosting. Once you start generating and selling leads, you will earn a commission for every lead that is purchased.
Lead prices can range anywhere between $120 and $2. As an affiliate, you can earn a commission between 60 and 80 percent. The higher the quality of the leads you generate, the more your leads well sell for. If it costs you $15 to purchase a domain name, and $130 to host it, you could see a positive return on your monetary investment by selling just a few high-quality leads.
There are other ways to generate leads including pay per click marketing, email marketing, social media and search engine marketing.
With pay per click and search engine marketing, upfront costs include:
Domain for landing page
Hosting for a landing page
Landing page design
Ad spend
As a pay per click or search engine marketing affiliate, you will spend money to advertise the product online. Your goal will be to secure a cost per lead that is lower than what you earn per lead. Those who are experts at PPC and/or SEM can make hundreds of thousands of dollars in affiliate earnings by advertising the products and services of other brands.
As an email marketing affiliate, you will need to come up with a process for acquiring relevant email addresses of people who have opted in to receiving communications from you. There are many ways to do this. Some people generate emails through their blog, by prompting visitors to opt-in to receiving newsletters or updates.
As a social media affiliate, you could have zero upfront costs if you can organically grow a following. There is no charge to set up an account on social media, where you can build an audience and promote products and services. To capture lead data, you may still need to create a website where visitors can provide their information. You may also need to boost your account or posts to reach a larger, highly targeted audience.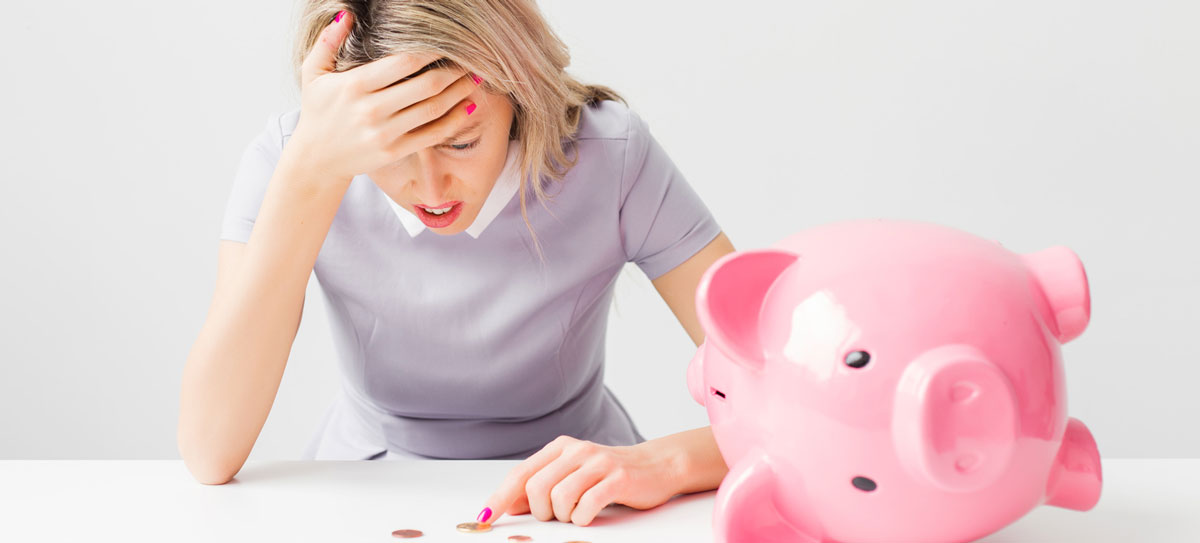 Affiliate Myth #2: You Need to Work for a Very Popular Brand to Make Money
You may have heard that you need to promote the products or services of a well-known brand in order to earn good revenue from affiliate marketing. While that may be true for certain consumer products, that is not the case when it comes to financial offerings.
Payday loan customers are looking for short-term funding. They need cash fast, and many of them have difficulties getting approved for funding due to their credit scores. As a result, they are looking for the best offer for funding, not necessarily the biggest or most-known brand.

Myth #3: Affiliate Marketing is Dead
Google algorithm updates have deprioritized link building, which has discouraged some affiliates. While link building may not carry the same weight it once did, it is still one of the primary ranking factors.
In addition to link building, there are many ways to use search engine optimization to rank a site on popular engines. Additional ranking factors include:
Long-form content
Topic targeting
Popularity
Time on page
Bounce rate
Many of these things go hand-in-hand. For example, if you create more long-form content for your site, you could increase the time on page, since it takes longer to read and digest a longer piece of content than a shorter one.
By promoting your site on social media, you can drive more traffic to your site. The more people that click on your website in search results, the better your rank will become over time.
Writing high-quality content that answers user's search queries, will reduce bounce rates and keep people on your site longer.
In the last two years affiliate network participation from content publishers soared 175 percent and sales revenue driven by content publishers rose 240 percent. More advertisers are realizing the power of influencer marketing and affiliate marketing and are looking to make publishers a larger part of the marketing strategy.
"Evergreen verticals like dating, gambling, sweepstakes and finance are still going to be around in 2019," according to Alex Omelianovych, Head of Communications at AdPlexity.
Affiliate Marketing Stats to Know
Affiliate marketing spending is predicted to grow by ten percent in the next few years.
Its current worth is $12 billion.
Affiliate marketing accounts for 15 percent of all digital media revenue
Combined with email marketing, affiliate marketing is one of the largest sources of online income
Affiliate marketing accounts for over 16 percent of all e-commerce orders in the United States and Canada
Since 2015, revenue from affiliate marketing programs grew ten percent each year. Analysts predict this trend will continue until at least 2021.
Affiliate marketing continues to grow fast. In 2017, the industry was worth more than $12 billion. For years, email marketing was the king of digital marketing, but affiliate marketing is taking over contributing at least as much as email marketing.
The largest affiliate marketing network in the world has over 75,000 active publisher accounts, and 250,000 total accounts that are responsible for generating over one billion clicks and eight million transactions. That is just one network, and there are hundreds.
Affiliate marketing is popular among brands and publishers, because it involves very limited investment on both fronts. Performance-based marketing means advertisers only pay for what they get, and affiliates are incentivized by income. According to recent studies, 81 percent of brands rely on affiliate programs.
In addition, affiliate marketing remains popular because it can be done at any age. A Statista survey revealed that the largest segment of affiliates fall between the ages of 25 and 54, that's a wide age range. Twelve percent of all affiliate marketers are aged 55 and above, which means many people continue to use affiliate marketing as a source of income into retirement.
These are just a few of the impressive stats behind why affiliate marketing continues to grow as an industry and a source of revenue for both brands and affiliates.
Affiliate marketing isn't dying, on the contrary it is continuing to grow. It may have changed quite a bit over the years, but there are still ample opportunities for affiliates, publishers and lead sellers to generate revenue full time or on the side.
How do I get started?
Getting Started as a Lead Buyer
Getting started as an advertiser or lead buyer is pretty easy to do depending on the network. You will begin by choosing an affiliate network and finding the sign up page. You will be asked to provide general information about your company. Major affiliate networks may charge you a fee to join their program. Once approved by the network, you will also need to provide banner and/or HTML creatives for affiliates to promote your products.
You will be given access to a network dashboard, where you can monitor affiliate performance. Some networks may also give you the ability to reach out to affiliates directly. You can reach out to top performing affiliates and request that they join your program.
Getting affiliates to join a new program is not always easy, especially if you aren't a well-known brand. In some cases, affiliates and publishers can see how much revenue your program has generated. They may not be willing to join your program if the conversion rates do not look good or your program hasn't generated a good amount of income.
Things are bit simpler as a direct lead buyer. Joining ArrowShade as a lead buyer is quick and painless. Simply submit your request to join the network. We will review your application, and you will get an approval response within 24 business hours.
As a payday loan lead buyer, you can set lead filters and determine how many payday leads you would like to buy and at what price points. Your account manager will work with you to set up your account and help you manage performance. Once your account is live, you will begin purchasing leads for your lending business.
Getting Started as an Affiliate
Affiliates have a little more up-front work than lead buyers. You will need to launch your business. Pay per click and search engine marketing lead sellers will need to perform the steps to creating campaigns. You will need to conduct competitor research, generate keyword lists and set up campaigns.
Email marketing affiliates need to generate email lists, build HTML creatives, set up campaigns and build a landing page(s).
Search engine optimization lead sellers need to build their site, generate content, and build an engaged audience.
Once you have a targeted audience, you can sign up to join the network(s) of your choosing. You can sign up to join the ArrowShade affiliate network online. Once submitted, an account manager will review and approve or decline your application.
ArrowShade affiliates work with affiliate managers to optimize performance. Your account manager will work with you to meet your ROI and business goals.
Summary
There are many false myths about affiliate marketing that might deter you from investing. Don't fall for the untruths. Get the facts.
Affiliate marketing is a growing industry that generates billions of dollars in revenue for businesses and helps entrepreneurs earn enough money to work for themselves.
Getting started as an affiliate may take upfront work and a small investment, but you could generate a comfortable living if you do it right.
Grow your business today, sign up to join ArrowShade as a lead buyer or lead seller.