How to Save Your Facebook Business Page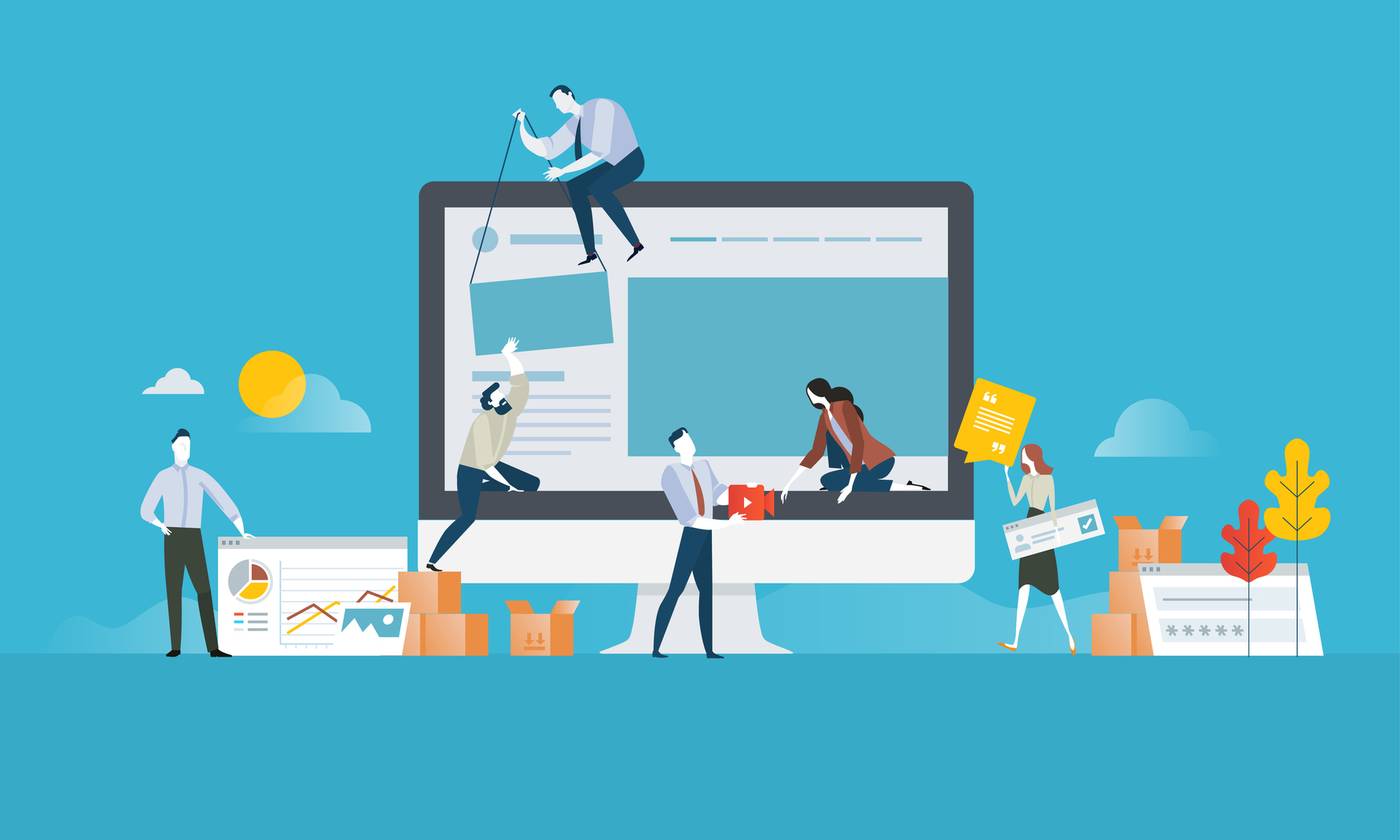 Prevent the Loss of Facebook Business Page Reach
Is your Facebook Business Page bringing in less engagement than it used to? Has your organic post reach taken a dive recently? There are two main reasons for that.
The Reasons Behind Your Organic Facebook Reach Decline
Ad Content
There's more ad content in the News Feed today than before. Organic Facebook reach began to decline in 2014, when Facebook's VP of Advertising Technology declared that Facebook was managing more ad content than it used to, and News Feed space was more competitive among marketers.
The amount of content being published on Facebook makes it harder for your content to stand out, if it even makes it into the News Feed at all. Facebook's goal is to show users content that is most relevant to them, just as Google's goal is to show searchers the most relevant search results.
Algorithm Update
In January of this year Facebook changed ranking factors to make the News Feed more about connecting with people and less about consuming content. As a result, content from friends and family will be prioritized and marketed content will take a back seat.
While these changes make it harder for businesses to grow reach and engagement on Facebook organically, there are things you can do to improve your Facebook business page results.
Understanding the News Feed
There are a few things to start doing right off the bat like being more selective about what you publish, keeping to a schedule and boosting your posts.
To improve Facebook post results, it's important to understand the way the News Feed operates. In the past, the News Feed ranked posts on a points system based on post formats. Today, Facebook uses a machine learning algorithm that surfaces content based on user preferences. For example, if you never interact with posts without photos, Facebook's algorithm will learn to show you fewer posts without photos over time.
Facebook has identified the content formats that drive the most engagement and sharing – native and live videos. As a result, Facebook ranks live videos higher in the News Feed. They also use watch rates, completion rates and videos that have been clicked on or unmated as indicators of user interest.
There are thousands of factors that Facebook's algorithm uses to determine "meaningful interaction" which the platform demands of content today. Factors include everything from trigger words to whether or not a person clicked on a link in a post before liking it.
Today, Facebook rewards content that produces person-to-person interaction. "Interacting with people…is associated with a greater sense of well-being. And the benefits [to the content creator] are even stronger when you're close to the person, and when the interaction requires some effort," according to Facebook's Head of News Feed Research Lauren Scissors.
Improving Facebook Reach
Facebook's organic reach is the amount of people you can reach for free by posting to your Facebook page. That number used to be much higher before 2012.
From February 2012 to March 2014, Facebook organic reach dropped from 16% to 6.5%, according to a study from Edgerank Checker. Pages with more than 500,000 likes, could have organic reach as low as 2% according to research from Oglivy. Based on those numbers, only 20,000 of 1 million Facebook page fans would actually see page posts in their News Feed.
According to a private Facebook webinar hosted in January 2018, Facebook's priorities for content are that the content is:
Shared over Facebook messenger

Liked or commented on

Receives multiple replies

Creates meaningful interactions between users
Active interactions like shares and comments are deemed more meaningful when it comes to ranking in the News Feed. Improving Facebook reach requires content that sparks meaningful interactions.
Be More Selective
Instead of putting content out for the sake of posting, marketers have to switch to targeted, selective publishing. The goal is to get as much interaction from a single post as possible.
Each post you publish should be targeted to a specific audience regardless of whether you're going to boost it or not.
Show Fans Where to Find You
Be sure to remind your Facebook page followers where they can find your page in their News Feed. Educate them on how to get notified when you post new content.
Encourage Engagement
Encouraging fans to engage with your posts is tricky. You don't want to come off as desperate. Ask questions and ask for responses instead of asking for likes.
Create and Share Videos
As mentioned, Facebook has defined videos as a source of meaningful content. By creating and sharing videos on Facebook, you'll get ranked higher in the News Feed and probably generate more engagement than you would with a normal post.
Advertise Smartly
If you do boost your posts, be sure to utilize targeting and ad tools like custom audiences and conversion tracking.
Facebook is changing, and it's not getting any easier for a Facebook Business Page to increase organic reach. Switching strategies and investing in smart advertising can help you maintain and grow your audience in 2018 and beyond.
Always follow industry best practices and all applicable rules and regulations with your advertising and marketing materials. ArrowShade takes compliance very seriously. We are also here to help. For questions regarding compliance, please email us at compliance@arrowshade.com.