Refresh Your Paid Search Strategies for 2017 Audiences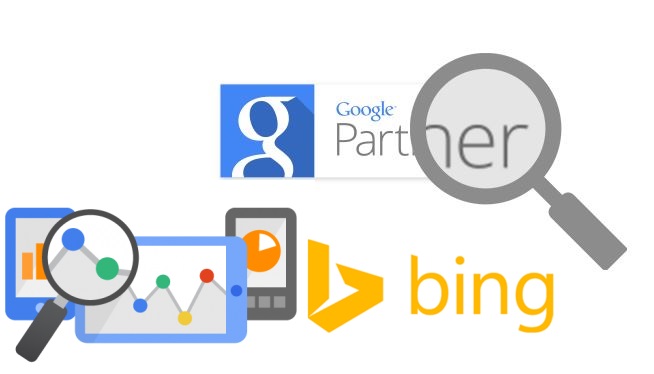 Adopt new paid search strategies to monitor and analyze your competition
While SEO professionals often refresh design, content and social strategies – SEM professionals must refresh competitive strategy to grow. If you're still using the same tools and practices for monitoring your competitor's paid efforts you've been using for years, you're missing out on growth potential. While you don't want to focus on merely mimicking what your competitors are doing, you can gain valuable insights from the types of keywords they're targeting, and ad copy they're using to convert customers.
Here are a few paid search strategies you can use to refresh the way you monitor and analyze your competition.
Conquesting
Paid search conquesting is a paid marketing strategy that focuses on bidding on your competitor's brand and branded product names. It's a strategy about as old as pay per click marketing itself. There are a wide range of tools that help with conquesting search strategies including SEMRush, which allows you to not only view the keywords of a competitor, but view their ads as well.
Bidding on a competitor's keywords can be a rewarding paid search strategy if done properly. This type of paid search strategy is most beneficial for up-and-coming or lesser known brands. As a newer brand, it can be difficult to rank your website organically, or come up in search results. This type of bidding can be expensive, and ROI can be low.
In order to reduce wasted ad spend, it's important to utilize negative keywords, and optimize for quality score. While AdWords will often prevent you from including your competitor's brand in your ad copy, you can bypass this by using the dynamic insertion tool. Only bid on those keyword types that convert. Add negative keywords like manual, installation, merger, contact, etc. to prevent wasted ad spend.
Review Historical Data
As mentioned above, SEMRush not only allows you to view your competitor's keywords, but also shows you ad copy. In addition to the copy itself, SEMRush provides historical data. You can see how long an advertiser has run a particular ad. When attempting to gain insights for your paid search strategies, look for those ads that have run consistently for longer periods of time. These are the ads that are most likely converting for your competitors. You can run the same type of report for keywords. Those keywords that have consistent coverage are probably the top converting.
By refreshing your competitor paid search strategies you can reduce wasted ad spend, improve ROI and drive more conversions.
Always follow industry best practices and all applicable rules and regulations with your advertising and marketing materials. ArrowShade takes compliance very seriously. We are also here to help. For questions regarding compliance, please email us at compliance@arrowshade.com.