5 Online Writing Mistakes that Are Hurting Your Results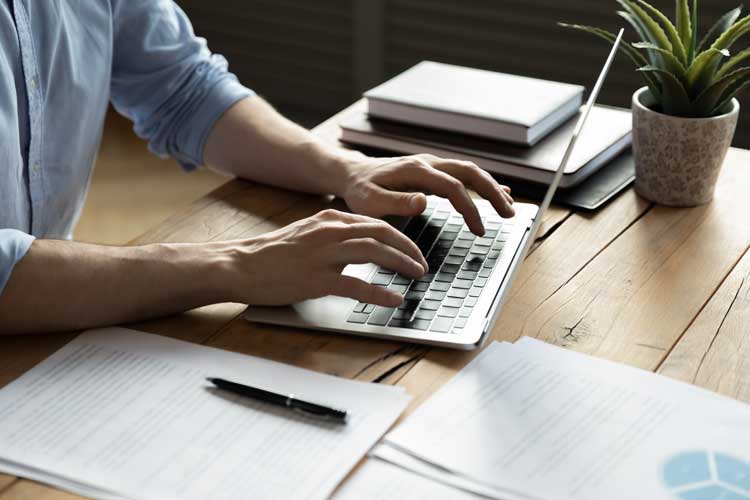 Avoid these online writing mistakes to create content that achieves goals.
Content plays a pivotal role in affiliate marketing. The right content can help you rank a site, blog, or web page that drives the targeted traffic and converts prospects into leads or customers. While content is important, it can also be difficult, time consuming, and expensive to create. Don't waste time or money on content that won't achieve goals. Here are online writing mistakes you should avoid to reach your affiliate marketing goals.
1. You're writing without a target audience.
Writing good content that converts requires knowing your audience. One online writing mistake is not knowing your focus and purpose. While there is a place for broad content, it's not what's going to drive high-intent traffic that converts. Knowing your audience and writing on the topics they care about is going to drive the right visitors to your site that have a better chance of converting to leads.
2. You're writing bad headlines.
If your content isn't driving visits, it might be your headline. A common online writing mistake is not optimizing your headlines. Insert relevant keywords at the front of your titles. Give the reader a reason why they would want to read your piece. Use power words to drive clicks. You can optimize your headline after you post too. Check your Google Analytics for content performance metrics like click through rate. If your CTR is low, try a new headline to see if it converts better.
3. You're not optimizing your header and meta tags.
It's 2022, so you know SEO is important to content performance. Don't make the online writing mistake of forgetting to optimize your header and meta tags. Make sure your metadata includes your keywords and gives readers a reason to click through. Don't use multiple H1s in a blog post or web page either.
4. Your content is too long for the topic.
Blog posts shouldn't be over 2,500 words in most cases. If you have more to say, create an ebook or whitepaper. Break up content on the page to make your content easy to scan and digestible for your audience.
5. You're not promoting your content.
Set up a cadence of posting to social media. Posting regularly will help you build up an audience. You might have to put a little spend behind those posts as well as it's challenging to get engagement on social media as a new brand. A little budget can go a long way on social media sites. Building up your backlink profile will also help you drive more traffic. Reach out to other writers who have written on similar topics and see if they will link to your piece as a resource.
Summary
Writing is hard, but content can drive leads. Avoid online writing mistakes like not knowing your audience, writing bad headlines, forgetting to optimize headers and metadata, writing too much, and not promoting your content. With the right content you can drive real affiliate marketing results.
Ready to grow your affiliate business? Learn what it's like to work with ArrowShade and start selling your leads today.