Social Media Affiliate Strategies to Boost Conversions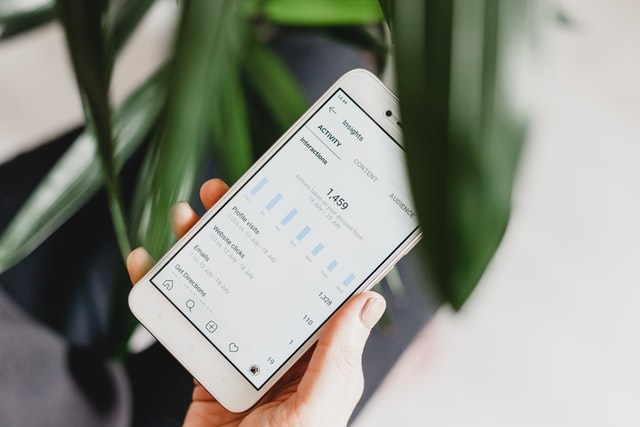 Boost your affiliate marketing conversions with new social media affiliate strategies.
Many affiliate marketers see the importance of having a social media presence. Social media marketing is great for influence after all. While there is no easier way to expand a brand's reach, many affiliates lack the positive ROI they expect from social campaigns. To improve social media conversion rates, you need to know how to use social media platforms to reach the right types of consumers.
Whether you are launching new social media accounts or looking to improve your current social strategy, there are a few things to keep in mind for affiliate marketing success:
Research
Social buttons
Request sharing
Advertising
Influencers
Let's dive into each topic further to help boost your social media ROI and affiliate marketing conversions.
Research
Perform research to identify which social media platforms are best for promoting your affiliate offers. There are many social networks to choose from, but unless you have a large team, it would be very difficult to successfully manage all of them. Spreading yourself too thin can do more harm to your social strategy than good. Instead, choose the most important social platforms for your target customers and help your time and money go further.
How do you determine which social channels are best for promoting your affiliate offers?
Conduct competitor research: Where are your competitors posting? Where do they have the strongest presence?
Research hashtags: Are there a lot of hashtags trending that are related to the products/services you are promoting?
Study their audiences: Is there a lot of engagement? What are people saying in the comments?
By conducting research, you will determine which channels to invest in and what to post to build an engaged audience.
Social Buttons
Social media buttons make sharing easier, which should be one of your top goals. When people share your content, it provides a form of social proof. The more people share your content, the greater your reach and influence. Others are more likely to make purchases from brands they trust, and people trust brands that other people trust.
There are multiple places to post your social media buttons:
Website pages: Include social share buttons on your website pages.
Blog: Add social media buttons to your blog posts.
Emails: Include social buttons in any emails you send like your blog newsletter.
There are many tools you can use to easily add social buttons to your content. If your website is built on WordPress you can install a social media button plugin. Other tools include AddThis.com and ShareThis.com.
Request Sharing
It's not enough to simply add sharing buttons, you need to engage with your audience to increase sharing. Try asking people to share your content. Not everyone will, but if you generate quality content, there are some people who would be happy to share it with their network.
Many people don't understand the impact that even one social share can have on a blog. Reminding your audience that their shares are important can help you increase engagement. Now is not the time to be shy. Let your audience know how they can help you.
Social Advertising
Social advertising is one way to boost affiliate conversions. Once you've determined which platforms are best for your target audience, you can invest in an ad campaign to ensure you're reaching them. It can be difficult to reach your audience organically on social media today. Especially on platforms like Facebook, where hashtags aren't really used. A Facebook ad campaign can help ensure you're reaching the right audience.
Facebook also has some of the lowest CPC costs of any ad network. It's significantly cheaper than Google. Unfortunately, short-term loan affiliates are limited on where they can advertise. Facebook has banned these types of ads, so you might have better luck advertising on platforms like Twitter and LinkedIn.
Influencers
Network with top social media influencers in your space. In addition to looking for influencers who have a lot of followers and engagement, look for those who have an audience that fits your demographic. One share from an influencer can significantly boost your visibility and drive targeted traffic back to your affiliate offers.
Some influencers charge very high fees. Look for influencers that will accept something other than cash for their support. You could:
Write content for them
Promote a product for them
Mention them in one of your articles
Allow them to write a guest post for your site
Link to their website from a blog post
Provide advice or feedback on a topic you're experienced in
Summary
You can increase your social affiliate marketing conversions and improve your ROI. Social media can drive targeted traffic to affiliate offers if done properly. Implement new strategies and continue to test and tweak until you've reached your ROI goals.
What do you think about these strategies? Let us know how they work for you. Share other strategies that have worked for you.
Looking to earn more affiliate revenue? Sign up to join the ArrowShade affiliate network today.