Optimize Your SEM Campaigns & Earn More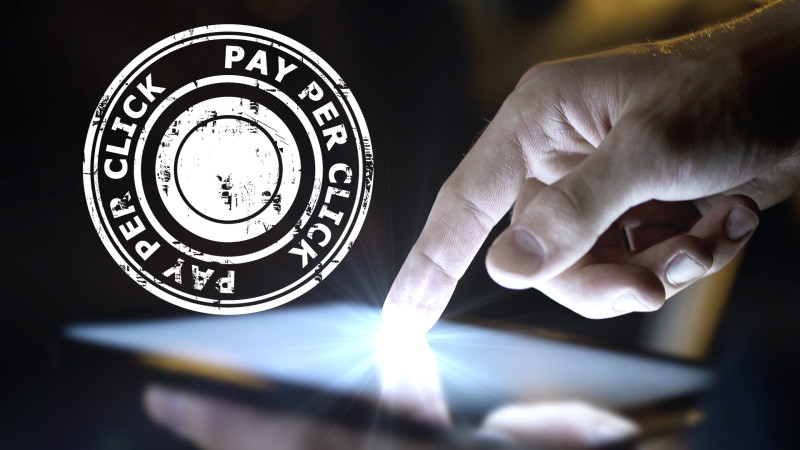 SEM Campaigns are Still One of the Best Way to Earn Affiliate Revenue
One of the best ways to generate leads is through search engine marketing or SEM campaigns. Whether you've mastered Adwords or utilize second tier search engines, you're more likely to convert visitors who are already searching for your product or service.
SEM campaigns can generate more leads at a better quality than those generated through display or organic methods, if your campaigns are optimized in the right way. Optimization takes time and devotion, but with the right targeting you can earn thousands a day from your efforts.
Adwords offers multiple ways for advertisers to create highly targeted campaigns. Tools at your disposal include:
Geo targeting

Ad scheduling

Negative keyword lists

Search terms

Broad match modifiers

Bid strategies
Geo Targeting
Geo-targeting isn't a new concept, but it is an important one. It becomes especially vital when generating leads for location specific products or services. If the goal of your SEM campaigns is to generate short term loan leads for example, it's important to target locations where loans can be funded.
To set up geo-targeting in Adwords, you'll need to go into your campaign settings. It's important to set up target locations and excluded locations. Take advantage of advanced location options. Adwords allows you to target people in your targeted location; as well as, those who are searching for or showing interest in your targeted location.
Here's where it gets tricky. Let's say you want to target California, Texas and Arizona because your lead buyer only wants customers who live in these locations. If your location targeting is not set up specifically for people in your targeted location, your ad will show to those who type in terms like "short term loans in California" even though they may not live in the state. You can waste plenty of ad spend on customers outside of your targeted areas if geo-targeting isn't optimized and set up correctly.
Ad Scheduling
Reduce your cost per acquisition by taking advantage of ad scheduling. A quick and easy way to reduce the cost per lead is to stop advertising at times where customers aren't filling out your forms. To optimize your SEM campaigns, click on the dimensions tab in Adwords. Set a period of time that includes enough data, I like to have at least two weeks of data before optimizing. Click on view and scroll down to "time." You can view day of the week and hour of the day to determine when you should schedule your ads.
Once you have an idea of what days and times convert best for you, go to the settings tab and click on "Ad schedule." Not only will you be able to schedule when your ads should show based on times that convert best, but you'll also be able to set up bid adjustments. You can either increase or decrease what you bid based on target CPA goals.
Negative Keyword Lists
Perhaps the best way to reduce wasted spend and cost per acquisition is by staying on top of negative keywords. While broad match modifiers help increase potential volume for industries with rarely searched terms, it can also lead to thousands of dollars in wasted spend. You can stay on top of negative terms by using the search function within the keywords tab. By reviewing what terms trigger your ads, you can create robust negative keyword lists that will prevent your ad from showing for irrelevant terms. Take advantage of your Google account strategist by asking them for a list of industry specific negative keywords.
Beware of ads not showing. When adding negative keywords make sure to add phrase or exact match versions of the terms unless the word is not included in any of your search terms. If for example you want your ad to show for "payday loans" do not add the phrase – no fax payday loan – as a broad term. This will prevent your ad from showing for any terms that include payday loan. To test which keywords are triggering ads, go to the keywords tab and click on "Details" you can then run the keyword diagnosis tool. This tool takes seconds to run and will identify any terms that aren't currently triggering ads.
Bid Strategies
Perhaps the best way to stay on top and outrank your competition is by utilizing advanced bid strategies. If your goal is to brand your site and beat the competition, it's not enough to simply bid to get on the first page. In your shared library you can establish bid strategies. If the goal is to secure top of page placement for a keyword(s) you can set up a strategy that puts you at the top of the first search results page. To do this set up a bid strategy that automatically raises and lowers your bid to match the estimated top of page bid. Set up a bid adjustment that allows Adwords to raise your bid up to a specified percentage to get you on top. You can also set up a maximum bid which prevents Adwords from spending over a certain amount per click. Make sure to click on the option to prevent Adwords from raising the bid when your campaign is limited by budget. Once your bid strategy has been created, go into your campaign settings and edit the bid strategy.
Search engine marketing is one of the best ways to earn revenue as an affiliate marketer. By creating highly optimized search campaigns you can drive quality traffic to affiliate sites and earn thousands of dollars in revenue from lead generation. Sign up to become an ArrowShade affiliate today and start earning more from affiliate marketing.