How to Build a Digital PR Strategy for Backlinks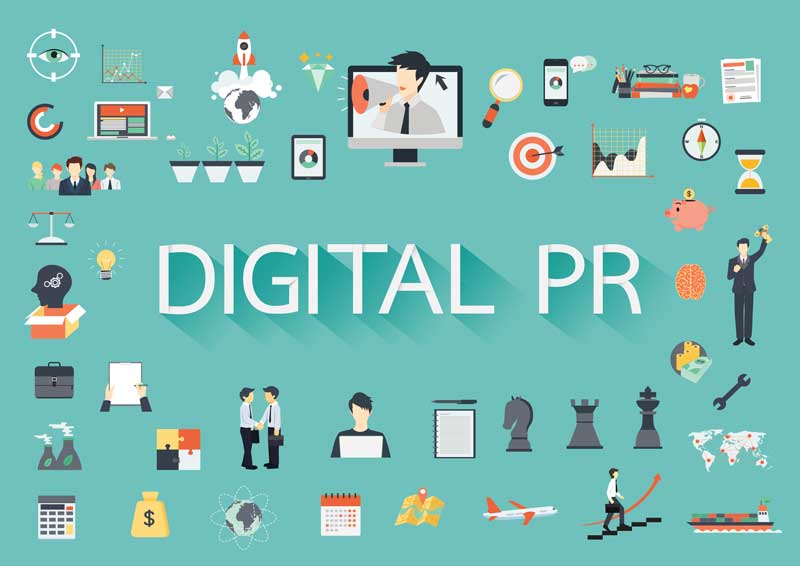 Backlinks are an important part of SEO (search engine optimization) strategy. A backlink is a link from an outside site "back" to your site. Gaining backlinks means that more websites are linking to your site from their site. Out of the over 170 factors that Google uses to rank a site, there are two that have the greatest impact: quality of content and number of backlinks.
Backlinks are challenging to gain if you're not a top brand. The main way to build backlinks is to generate high quality content that sites will want to link to. However, that involves creating a high volume of high-quality content, which can be time consuming and expensive. A faster way to generate backlinks is with a digital PR strategy.
What is digital PR?
According to Digital Marketing Institute, "Digital PR is a strategy used to increase awareness of your brand using online methods. In many ways, it's like traditional PR, but offers the opportunity to reach a much broader audience that can't be reached with offline methods."
The types of digital PR include:
Unlinked mentions – mentions of your company name that don't include a link back to your site
Guest posts – writing a blog post for someone else's website
Directory inclusions – asking to be added to online directories that link back to your site
Press releases – writing and distributing a press release online that gets picked up by online publications and links back to your site
Influencer marketing – influencers who talk about your business
There are many ways to do PR online and get backlinks for your site.
Common digital PR strategies include:
Writing press releases and paying for online distribution
Creating data-driven content which journalists love
Becoming a source for publications, otherwise known as reactive PR
Writing press releases.
You don't have to be a PR expert or have an agency to create and distribute press releases about your business. You do need news to report. As long as you have information to share about your business, you can create and distribute a press release online. You can use sites like PR Newswire to distribute your release. You will have to pay to get your release distributed. How much you pay depends on how many words your release is and what types of sites you want to be distributed to.
Creating data-driven content.
When journalists write pieces, they look for stats such as numbers and sources they can link to. If you can create a survey or study that generates data, you have a higher chance of journalists finding your article and linking to it.
Becoming a source.
Becoming a source is one of the fastest ways to grow backlinks. Sign up for a service like Help a Reporter Out (HARO) to get connected with journalists looking for sources they can quote. They will solicit responses from you, meaning you do less work. Big companies like The New York Times, Mashable, Business Insider, and more use these services. Once you sign up for the service, you will get emails with businesses that need expert sources. You can respond to the ones that are relevant to your business and will help boost your backlink profile. When responding to the journalist, make sure they know you're looking for a link back to your site.
Summary
Backlinks are important to your SEO strategy. You can generate more backlinks in less time by using a digital PR strategy. To do digital PR, you need to write press releases, create data-driven content, or become a source. Do these things and get more websites to link back to you and boost your rankings on search engines.
Want to boost your affiliate marketing revenue? Join the ArrowShade network today.