What Google Attribution Means for Affiliates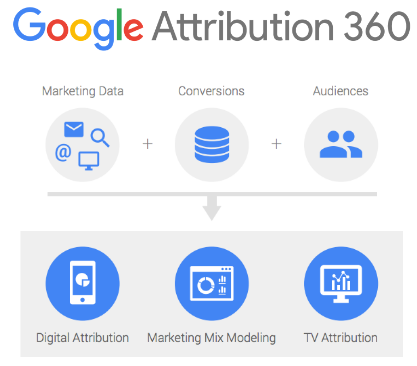 Google's latest upgrade will include more insights and functionality affiliates can use to earn more
One of the most exciting updates to come from Google Marketing Next, was the release of Google Attribution. The new solution will combine data from Google Analytics, AdWords and DoubleClick Search to provide affiliate marketers with a holistic view of conversion actions across all marketing channels and devices for attribution modeling.
Discover what this new solution means for your affiliate campaigns, and how you can improve ROI.
Google Attribution
When Google bought Adometry in 2014, they acquired an enterprise-level tracking solution called Attribution 360. The solution integrated with Google Analytics, AdWords and DoubleClick, and didn't require any additional site tagging – reducing development time. The newly introduced Google Attribution is a simplified version of Attribution 360.
How to Use Google Attribution
Marketers will link a GA view that's already associated with a Google AdWords or DoubleClick account. Once the account is set up, your site's attribution will be populated with the channel performance data from the connected Analytics view. One of the newest features is the ability to track offline conversion event data by uploading it to Google Analytics.
With Google Attribution, affiliate marketers will be able to assign an attribution model to conversion events, and compare models side by side. With native integrations, the conversion data can feed back into AdWords or DoubleClick Search to be used in bidding decisions.
What Google Attribution Solves
Google is aiming to solve two issues with Google Attribution. First, how to see and credit upper and mid-funnel interactions. Google Attribution will help marketers understand the full customer journey versus only the last-click impact, according to Bill Kee, group product manager at Google. Last-click attribution gives all the credit to the user's very last touch point before converting. This makes it challenging for affiliate marketers to justify top-of-funnel marketing spend.
For example, a consumer may have searched for a non-branded keyword and clicked on your ad, then clicked on a brand keyword and converted. In this case, you would accredit the conversion to your brand keyword, when a non-brand keyword first attracted the visitor. This leads affiliate marketers to make wrong decisions, like pausing or lowering bids on keywords that get the ball rolling for conversion.
The second issue Google is attempting to solve with Google Attribution is how to inform bidding decisions based on full-funnel attribution data. By automatically syncing AdWords and your attribution data, Google can help affiliate marketers make smarter bid decisions and improve ROI.
The Takeaway
As an affiliate marketer, it can be difficult to generate revenue. You're paid on a per lead basis, which means you've got a tight CPA. Your campaigns need to yield real results, so you often pause underperforming keywords – but those keywords could actually be leading to conversions through first touches. Use the data Google Attribution provides to make smart bidding decisions that can help increase your conversions, and help you earn more as an affiliate marketer.  
Always follow industry best practices and all applicable rules and regulations with your advertising and marketing materials. ArrowShade takes compliance very seriously. We are also here to help. For questions regarding compliance, please email us at compliance@arrowshade.com.