Best Google Analytics Insights for Your Website Performance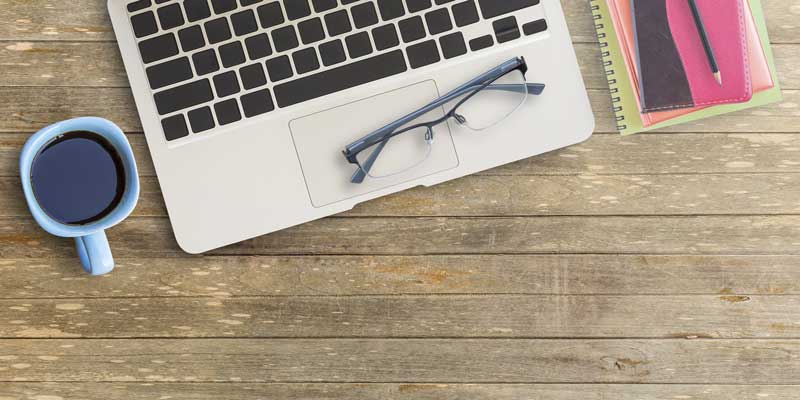 Discover the top Google Analytics insights to pay attention to.
One of the first things you're told to do when you create a website is to install Google Analytics. That's because it's one of the most powerful tools for website analytics and it's free. While Google Analytics can provide tons of valuable information for webmasters, it can also be overwhelming and hard to navigate. If you're new to Google Analytics, here are the best Google Analytics insights you can get about your website.
But first, what is Google Analytics?
Google Analytics is a free web analytics tool that is designed to collect website user data and sort it into reports. When you create a Google Analytics account, you will gain access to a dashboard that will display user data in a way that's easy to understand.
With your Google Analytics account, you will be able to learn things like how many users visit your site, how many of them are new to your site compared to repeat visitors, what your bounce rate is, and how long people stay on your site.
When you connect your Google Search Console account with your GA account, you can also gain Google Analytics insights on the searches your website visitors perform and how your site is ranking on Google's search engine.
Google Analytics insights to know.
There is a ton of data you can get from Google Analytics, but trying to pay attention to everything can be overwhelming. Here are some of the most important Google Analytics insights to pay attention to.
Active Users on Site
This is an important Google Analytics insight if you are looking to make an announcement or launch a promotion on your site. It's also vital if you are about to perform any website updates or need to have website downtime. With this metric, you will be able to see how many people are on your website in real time.
Top Pages
As an affiliate marketer, it's important to know what the top pages on your website are. The pages with the most active users are where you will see the best conversions and where you will want to place your offers and CTAs (call to action).
Goal Conversions
If you have offers or forms on your website, this is a great way to keep track of your conversions. The goal conversion metric can help you keep track of any button, form, or transaction used to generate a conversion so you can keep track of which CTAs or forms are converting the best. You will need to set up your goals in Google Analytics before you can see this data come through.
Desktop vs Mobile
Google Analytics will break down how much of your website traffic is coming from desktop, mobile, and tablet visitors. This is important because if a majority of your traffic is coming from mobile devices, you should optimize your site for mobile. View your website from a mobile device and see if you're providing the best user experience or if there are changes to the user experience you could make.
Top Acquisition Channels
Paying attention to your acquisition channels is important. You'll want to know which channels are driving the most traffic to your site. This report will show you where most of your business is coming from and which campaigns are working.
Exit Pages
This report shows you the page where users left your site. You can use this data to determine if there's something wrong with this page. Is it broken? Do you have broken images or links on the page? Is the content stale? Do you need to put an exit pop up on the page to keep users from leaving?
Summary
Google Analytics is a free, powerful tool that can provide you with tons of valuable data. It's simple to install as well. Google Analytics insights like active users on site, goal conversions, traffic breakdowns, top acquisition channels, and more can help you build a stronger site that generates more revenue.
Stay up to date on affiliate marketing best practices by visiting the ArrowShade blog regularly.