4 SEO Payday Lead Generation Strategies That Actually Work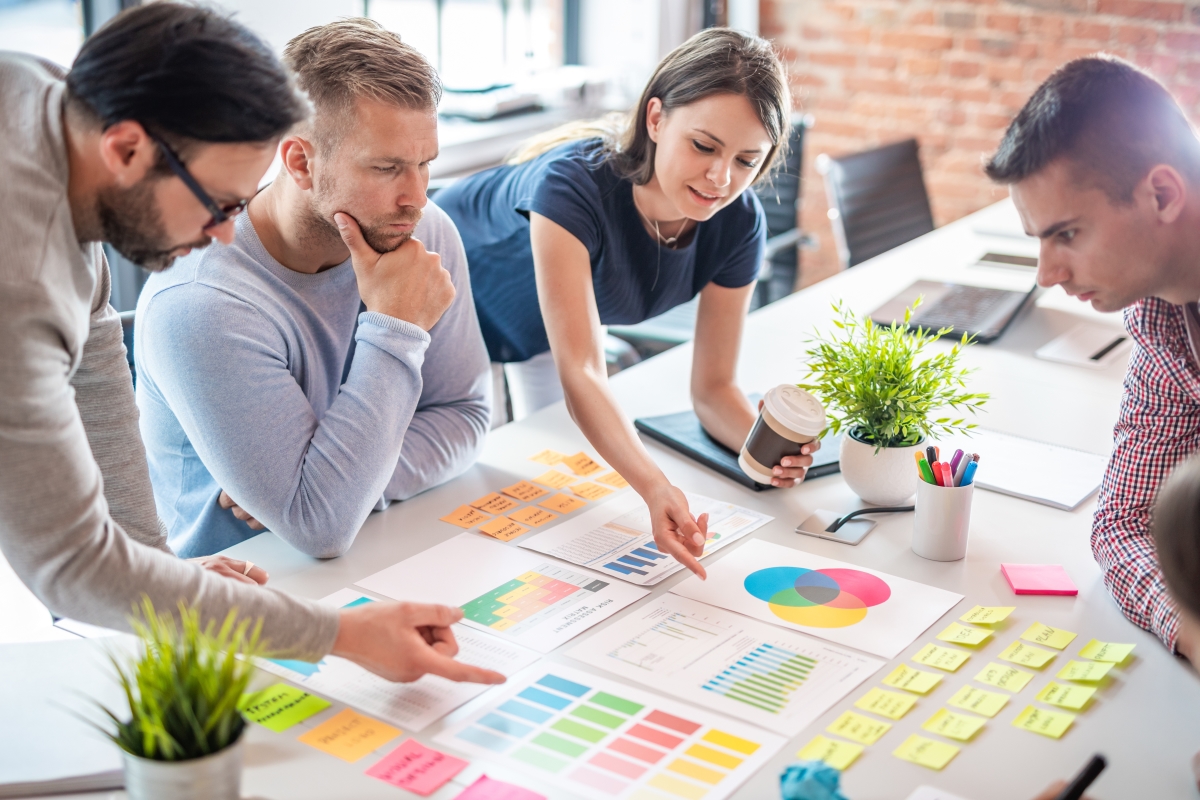 Discover SEO payday lead generation strategies that will generate more leads
In June, Google announced an algorithm update they claimed was minor. That "minor" update was actually a core update that cost many websites significant amounts of traffic and revenue.
Whether you were affected or not, you could benefit by paying closer attention to your SEO strategies. If your site used black hat tactics in the past, it's time to review your site and start making amends before you lose all your rankings overnight. These SEO payday lead generation strategies can help you gain rankings the legitimate way.
What is SEO?
SEO is a marketing discipline that involves growing organic ranking on search engine result pages (SERP). For many, the majority of the traffic they receive is driven by search engines. The main engines being Google, Bing and Yahoo.
Over 40,000 search queries happen on Google per second, which is more than 3.5 billion searches a day. Many of those searches include searches for payday loans or cash advances. Since Google Ads banned payday loan advertising, organic rankings and traffic have become more important than ever before.
These SEO payday lead generation strategies will help you reach your lead and revenue goals.
Keyword Research and Choosing Keywords
It's important to start any SEO payday lead generation strategy with keyword research. Your target keywords should be the terms or queries you want your website to rank for on search engine results pages. This is how potential borrowers will find you.
When your goal is payday lead generation, your keywords should be bottom of the funnel keywords. These keywords are used by searchers ready to borrow or at least in the evaluation stage.
Bottom funnel search queries can contain the following terms and are typically long-tail keywords:
Pros and cons
Benchmarks
Reviews
Ratings
Pricing
Buy
You can use keyword tools like Google's free keyword tool to identify keywords that include the above words. It's important to pay attention to the keyword volume and competition level of these terms. You want to identify keywords that have a high monthly search volume, but low competition. That will make it easier for you to rank in less time.
In many cases, the higher the search volume the higher the competition. However, that's not always the case. There are hidden gem keywords that are searched often but have little competition. This is where your website can shine and rank.
Include Relevant Meta Data with a Strong CTA
Once you have made your targeted keyword list, you can begin to include them in your site content and in your site code.
Meta data is including in your site HTML and speaks to search engines. It's site information that is written in a way search engines can understand, since they can't always understand what's written directly on your page.
It's important to include your target keywords in your meta data and on your website pages. Meta data includes:
Meta title
Meta description
Headers (H1, H2, H3, etc.)
Image Alt text
Your target keywords should be carefully placed in your meta data. Your meta data, should also be written to increase click through rates, since it's what appears on the actual search engine results snippet before someone clicks and visits your website.
While it's important to include keywords in your meta data and in your content, you should not stuff your site with keywords. You should keep your keyword use to 1% and 3%. You should also use closely related keywords. For example, if the keyword is "payday loan online" you could also use "payday loans online." Search engines have become smarter at identifying closely related terms.
Write Relevant Content
The term "content is king" has been around for a long time, yet the phrase is still highly significant when it comes to ranking your site today. While short-form content used to be enough, Google is prioritizing long-form content more and more.
That prioritization makes sense if you consider that Google's main purpose is to help people find the most relevant answers to their questions. The longer the article or blog post, the more likely the piece is to answer all questions surrounding a particular query or topic.
Your content should answer payday loan questions to the best of your ability. To rank, type in popular questions or queries into the search engine and see what ranks. If the top ranking sites have 1,000 words, you'll probably need at least 1,200 words to rank.
To build a strong case for your site's authority on a topic, your content should answer popular queries, be original, and include links to credible sources.
Google also likes fresh content, so you could benefit by updating older blog posts.
Conduct Backlink Outreach
Backlinks are still very important to ranking on search engines. It's also often the hardest SEO strategy to execute and execute honestly.
Link building campaigns require a lot of time and research, so many companies outsource this part of their SEO strategy to third parties. Unfortunately, many of companies that provide link building use black hat tactics.
Do your research when outsourcing your backlinks. Spammy websites linking to your site can have the opposite effect you want on your site rank. Remember the Penguin update?
Backlinks come from other sites that have incorporated your links into their site. Google uses the amount of backlinks to a site to measure authority and trustworthiness of a website. If your site can receive several links from relevant, authoritative websites you can improve your ranking on search engines.
The best way to get backlinks is to create quality long-form content. Look at the top results on the search engine for your target keywords. Chances are you will find long-form pieces of content ranking in the top five.
Next, create a content piece that answers trending questions and is longer. Then, use backlink tools to determine which sites are linking to those pages. Locate the contact information for the sites linking to the other content pieces on the SERP and call or email them. Let them know that your article provides complete answers, and that their audience would benefit from linking to you instead of linking to the other piece of content.
Summary
These SEO payday lead generation strategies will help you rank your website and generate more payday loan leads.
When you're ready to sell payday loan leads join the ArrowShade affiliate network to reach more payday buyers, increase lead sales and generate more revenue for your business.