2017 Voice Search and Customer Acquisition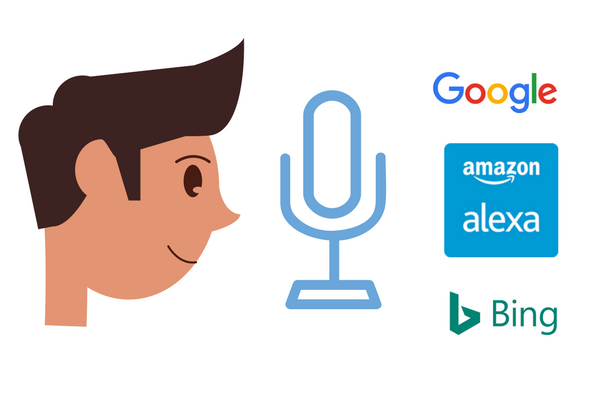 The Effect of Voice Search and Hands-Free Assistants
Smart assistants like Amazon's Alexa are making it easier to reorder products, which is seemingly a good thing. While making it easier to reorder products can increase sales, it also makes it challenging for brands to get consumers to try new products. Thus a new problem is created for marketers. How to market to target audiences who use voice search?
Hands-free assistants and voice search eliminates the need for browsing, which will have a greater impact on the organic search community than anyone else. If it becomes so simple to reorder the same products, consumers will become even less likely to try new brands. Brand loyalty is one of the biggest challenges new companies face. Established brands already have so much to their advantage. They're able to outbid competitors on paid search, show up first in search results and dominate direct visits. They have no problem building up their follower basis on social media, and see more engagement in a day than many of us can muster in a month. When you eliminate browsing from purchases, you eliminate comparison shopping.
"When your refrigerator is auto-replenishing your pantry it's harder to change the pattern of what you buy, said Brian Spencer, VP at WPP's shopper marketing arm, Geometry Global. The time before people get into the habit of buying a particular brand, or product is the small window of opportunity new brands have, "there's an opportunity to influence their decision," said Spencer who believes that opportunity is dwindling.
Shopping is becoming something consumers don't have to think about, but marketers want us to think, consider and compare. That's how up and coming brands convert customers. Neither Alexa or Google Home host any advertising. That's not to say they won't in the future. For example, Alexa could allow users to opt-in to receiving offers, discounts or coupons. Alexa could then suggest products based on savings. Both Amazon and Google operate advertising businesses, so it's only a matter of time before marketers will have the opportunity to monetize hands-free assistants.
How do you plan to address the shift in how customers purchase products? How will you make your brand stand out in a world that uses voice search?
Always follow industry best practices and all applicable rules and regulations with your advertising and marketing materials. ArrowShade takes compliance very seriously. We are also here to help. For questions regarding compliance, please email us at compliance@arrowshade.com.