Using Emojis: Increase CTR and Improve Brand Reputation with Emojis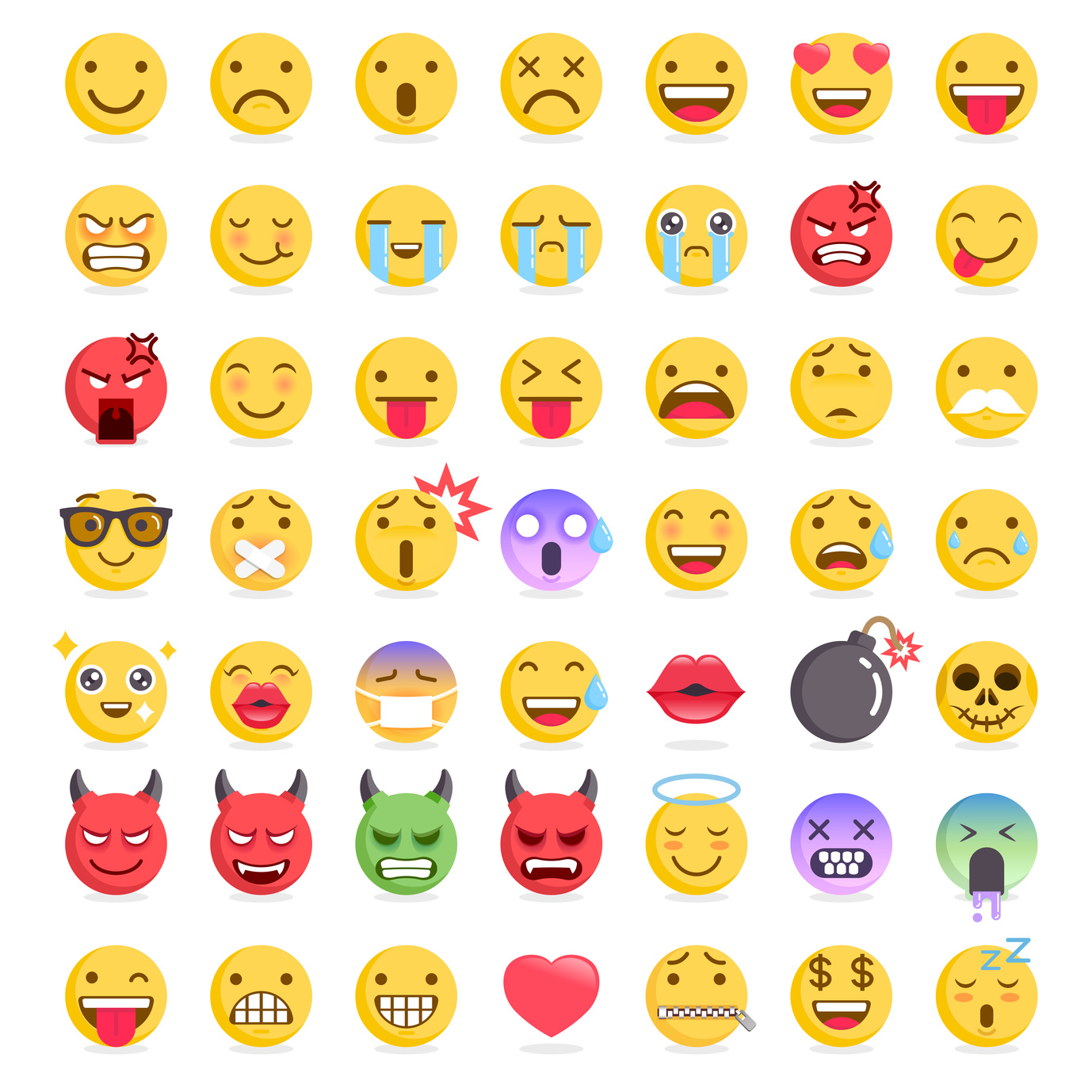 Using Emojis Can Actually Improve Your Click Through Rate
We let emojis do a lot of the speaking for us. There's a lot you can communicate with an emoji. A simple emoji can convey your anger, excitement, depression or joy. Despite their popularity, you've probably only used them when texting with friends or leaving a comment on social media. Sure, they're cute and playful, but studies show that using emojis can actually help your marketing messages stick.
Make Marketing Messages Stick
A study in All Academic Research on emoticons and online information processing found that participants who were sent messages using emojis scored higher on memory than those who were sent messages without emojis, showing that using emojis makes messages more memorable.
The study also found that emojis can help portray your business in a friendlier light. Participants who were able to chat with an online expert who used emojis rated the expert as both friendlier and more competent, compared to participants who chatted with an expert who didn't use them.
Using Emojis in Social Media Posts  
Using an emoji in a tweet can increase the engagement by 25.4 percent. Using emojis in a Facebook post can increase the number of likes by as much as 57 percent, and the number of comments and shares by 33 percent.
There's no denying their benefit, but with 2,666 emojis to choose from, which is the right one to use for your posts? Which ones have the highest impact on engagement? Which ones drive the most clicks? And which ones should you avoid?
The Top Ten Most Popular Emojis
HubSpot studied over 19 thousand of their own social media posts across platforms including LinkedIn, Facebook, Twitter, Instagram and Google Plus to come up with the top ten most popular emojis. The below emojis were the most popular across all social media platforms listed above.
👉

👇

😉

🎉

🤔

👏

🚀

🔥

🎄

👀
Emojis Likely to Increase Engagement
HubSpot then looked at the top ten emojis most likely to increase engagement. For the purpose of the study, they defined engagement as likes, comments and shares. It's surprising that faces don't make it into the top six, which could mean that less popular emojis make a bigger impact. When it came to clicks, the more random the emoji the better the performance.
🙆

🍒

🐠

💃

🌤

💘

😔

💕

😢

💓
What Next?
Start using emojis in your posts. Use emojis sparingly so they make an impact in your posts. Vary the type of emojis you use to maintain the novelty, and a/b test different emojis. Always pay attention to your social media insights to find what works and what doesn't.
This data shows that humanizing your brand can make a real difference in performance. Whether you're looking to improve engagement on your social posts, drive more clicks to your landing page or portray your brand in a friendlier light – emojis are a powerful tool that can get you there.
Always follow industry best practices and all applicable rules and regulations with your advertising and marketing materials. ArrowShade takes compliance very seriously. We are also here to help. For questions regarding compliance, please email us at compliance@arrowshade.com.