Try These Four Marketing Strategies in 2017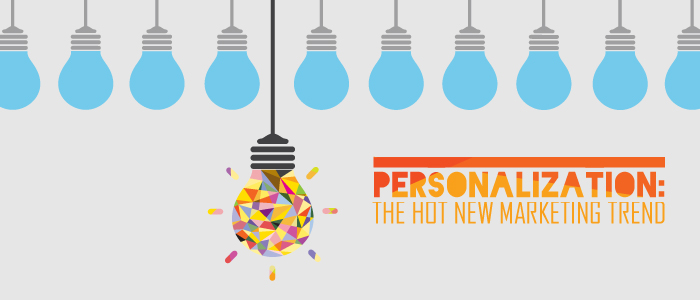 Four Marketing Strategies of a Successful 2017 Marketing Campaign
It's no surprise the holidays are a popular time for marketing. Whether you're a brand name or a small business owner, the holiday season is a great time to solidify business relationships and grow your consumer base. The final quarter of the year often makes or breaks businesses, which is why it's important to spend a little extra time on making sure your Q4 campaigns are successful. However, it's easy to get so wrapped up in Q4 you can be unprepared for Q1. Here are four 2017 marketing strategies that will help you kick off the new year strong.
Personalization
We've touched on this before, but personalization is going to be one of the most important marketing strategies your company can invest in this year. Email marketers know the value of personalization marketing strategies. Whether it's a personalized subject line or email copy, email marketers have mastered how to send personalized messaging. It's taken SEM marketers a little longer, mostly because the tools weren't widely available until just recently. Marketo is just one tool that provides marketers with the ability to build customized landing pages. Marketo's Real-Time Personalization has helped some top companies see a 24% increase in conversion rates.
Target Key Emotions
We would like to think we make decisions based on rational reasoning, but the truth is most people make decisions based on emotions before taking reason into account. According to the ISPO News, 90% of all purchasing decisions are made subconsciously. Your 2017 marketing strategies should include copy that targets emotions. Sujan Patel, Co-founder of ContentMarketer.io suggests focusing on the feelings that fit the season. According to Patel, those feelings include friendship, the idea of being "home for the holidays," good will and giving back. Patel points to a campaign from TD Bank that generated 3.5 million hits and gained global media coverage thanks to the hashtag #MakeTodayMatter.
Create a Shareable Campaign
Everyone would like to go viral, but many of us would settle for social media posts that gain more than just "reach." You can maximize your chances for boosted social media engagement by making your posts easy to share. Seventy-four percent of consumers rely on word of mouth as the top influencer of purchasing decisions, according to Patel. When someone sees your campaign because a friend shared it, the impact is far greater than them seeing it as an ad on Facebook. Make your content shareable by prominently featuring social media icons on email marketing templates, landing pages, white paper downloads and your website.
Keep a Consistent Voice Across Marketing Channels
In the past, affiliate marketers could specialize in one form of marketing. They ran offers on SEM, through SEO, or via email marketing campaigns. Now affiliates must leverage multiple digital channels to generate quality traffic that converts. Keeping a consistent voice throughout all your marketing campaigns is vital to your success. Keep the language, context and imagery consistent to stay on brand.
Succeed this holiday season by taking the time to speak to the emotions of your target audience.
Always follow industry best practices and all applicable rules and regulations with your advertising and marketing materials. ArrowShade takes compliance very seriously. We are also here to help. For questions regarding compliance, please email us at compliance@arrowshade.com.