What is a Payday Loan Affiliate Program and Should You Join?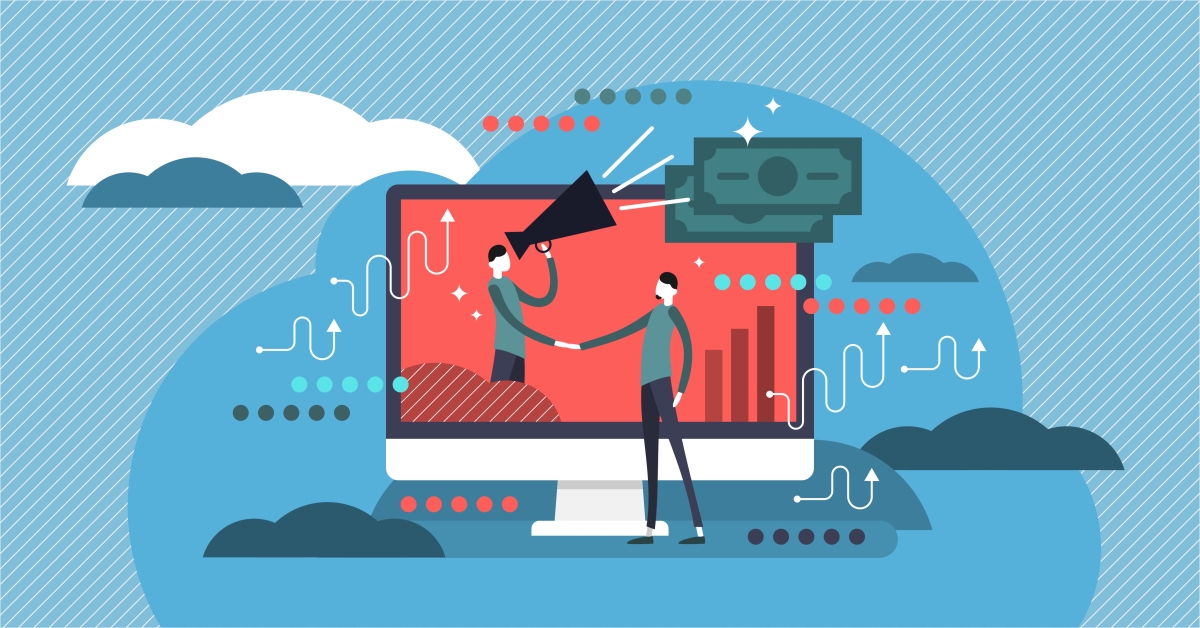 Learn the benefits of joining a payday loan affiliate program
If you're an affiliate marketer, you have probably come across a payday loan affiliate program and wondered whether or not you should join.
There are many affiliate programs to choose from including retail, software and insurance. While it might be easier or more fun to blog about travel or retail, these types of affiliate programs don't pay out nearly as well as payday loan affiliate programs do.
Many affiliate offers pay very small payouts, meaning you get a very small cut of the final sale. It's also very challenging to convert a visitor into a sale with a simple banner ad. In addition, many advertisers create one set of banners or email creative for affiliates to use. They are rarely updated, which created ad fatigue and lower conversion rates.
If you're ready to start earning more, it's time to consider a payday loan affiliate program. Learn why more affiliate marketers are looking to payday loan affiliate programs to earn more revenue and grow their business.
What is a Payday Loan Affiliate Program?
Payday loans are short-term loans typically between $100 and $1,200. These loans are meant to be repaid with the borrowers next paycheck. These types of loans are also known as cash advances or emergency loans, because they help consumers cover the costs of emergencies.
Payday loan borrowers are typically habitual borrowers. They tend to earn less income and require funding to help them pay for unexpected expenses. Based on the nature of the industry, it's very easy to convert your audience multiple times if you are able to target the right consumers.
Instead of driving visitors to a banner ad, you can embed a loan request form on your website. This allows borrowers to request funding directly from your website. When you sell your leads to the ArrowShade affiliate network, your leads are sent to our ping tree where short-term loan lenders bid for the customers business.
This is beneficial to the consumer, because there is increased competition for their business and helps them get funded in time. This is also beneficial to you, because it can mean higher conversion rates on your traffic and more revenue.
Payday Loan Affiliate Program Payouts
Payday loan affiliate programs pay out in two different ways. You can either receive a set payout, which means you are paid the same amount for every lead or get paid on a revenue share model. With a rev share model, the affiliate network will pay you a percentage of every lead you generate.
Payday loan leads can sell for upwards of $120, while static payouts are typically around $50. If you generate high quality payday loan leads, you stand to earn much more income with a revenue share model.
How to Generate Payday Loan Leads
As a publisher, you will need to generate high quality content that answers payday loan customer questions. You will need to research the marketplace and gain an understanding for the customer's needs. By answering their questions and providing them with advice, you can gain their trust which will make them more likely to complete your lead gen form.
As an affiliate running paid campaigns, targeting will help to send relevant visitors to your landing page and lead gen form. Targeting should include things like household income and interests.
The more targeted your leads the better the quality and the more revenue you can generate from your efforts.
Why Join the ArrowShade Payday Loan Affiliate Program
ArrowShade is the first affiliate network for short-term loans wholly owned by a tribal sovereign. More than just a tribal network, we take a unique approach to e-commerce – and so should you. Expanding your marketing presence into sovereign channels yields greater reach and endless possibilities. Our unrivaled approach allows you to transcend boundaries and strengthen your market position for maximum performance and long-term success. Not every network can do that.
Why limit yourself? Take an unrivaled approach and embrace what's next. Join the ArrowShade affiliate network today and start earning more.