Top Tips for Mastering Holiday Email Marketing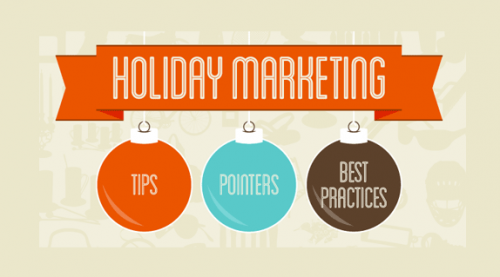 Prepare for Q4 with Winning Holiday Email Marketing Tips
Tis the season for holiday email marketing campaigns. As a marketer, your inbox is congested this time of year, but you're not alone. Your target market is also battling inbox overfill. Attempting to keep your inbox clean often means that some targeted emails fall by the waste side. Don't let your emails get caught in the holiday shuffle. Help your email marketing campaigns succeed this holiday season with these top tips from MailChimp.
Calendarize Content
If you haven't started keeping a content calendar, tis the season. Map out your content, and designate sends. Pick content pieces that speak to the season, as well as the needs of your target audience during the holidays. Then, create a calendar to help you set up strategic campaigns. You can create a content calendar using Google Sheets or Trello.
Build a Promotional Schedule
If it's within your power to provide promotions, establish a promotional schedule for the entire holiday shopping season. Once you set specific days for discounts and promo codes, you can create unique and engaging templates to help customers convert.
Engage Social Followers
Now is the time to build up your social following. If you don't typically spend on boosting your content, December is the time to make an exception. Competition increases during the holiday season, so it's important to give your posts an extra boost to make sure you stay in front of your target market. Encourage social engagement through contests or sweepstakes exclusively available to your social following.
Maintain Your List
Maintain a clean list that's permission-based. Unsubscribe numbers go up dramatically during the holidays thanks to inbox congestion. Make sure to reconfirm your subscriber list before sending your holiday mailings.
Spread Holiday Cheer
During December, consumers are bombarded with messaging targeted and getting them to spend. It would be nice to receive mail that's simply promoting holiday cheer and giving well wishes. Stand out from other email marketers this holiday season with targeted messages of good will.
Always follow industry best practices and all applicable rules and regulations with your advertising and marketing materials. ArrowShade takes compliance very seriously. We are also here to help. For questions regarding compliance, please email us at compliance@arrowshade.com.