Link Building Resolutions You Can't Afford to Break in 2017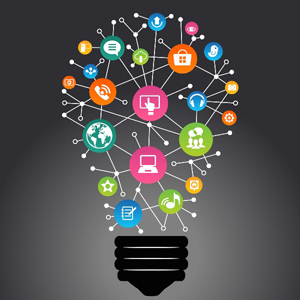 2017 Link Building Resolutions
Link building is one of the most controversial SEO strategies out there. If done properly, it can build up your site's authority, and boost you through the rankings. If done incorrectly, it can cost you a loss in rankings and thousands of visits. Google has focused on backlink profiles in recent years with updates like Panda and Penguin. While some SEOs chose to abandon link building altogether, others looked to clean up and tighten strategies.
If link building is a part of your 2017 SEO strategy, add these link building resolutions to your to do list.
Review and Monitor Your Backlink Profile
Year after year this resolution is going to be one to keep. While this may seem like basic information, many webmasters forget to, or don't prioritize, watching their backlink profiles. Whether you were scared of what you would find, or didn't know how to go about it, resolve to monitoring your backlink profile this year. An easy and free tool to help you accomplish this is Google Search Console.
Compare Your Strategy with your Competitor's
There's a difference between copying what your competitors are doing, and studying other strategies besides your own. Instead of looking at what your web rivals are doing, consider what's not there. You can get idea of what you need to do to fill a void.
Don't Stop Despite Results
When you stop your link building efforts because you've reached a certain ranking you get left behind. Your competitors won't stop their efforts, so you're bound to lose your link juice.
Spend Time Researching Before Posting
It's easy to get so wrapped up in churning out content, that you can forget to do the research required to hit all the marks. If you're not writing for your audience, it's not going to be effective. Poor preparation leads to content no one wants to read.
Work on Building Genuine Online Relationships
No one likes to feel used. If you only reach to someone on social media in order to get a link back or mention, that influencer is going to grow tired of you. Make sure to engage with them on social even when you don't need something.
Be Selective with the Content You Promote
Getting your content noticed is important, and may require advertising dollars. People won't mind hearing about your content when it's relevant to their lives, but be careful to avoid too much self promotion.
What are your link building resolutions for 2017? Anything you're looking to cut from your strategy this year?
Always follow industry best practices and all applicable rules and regulations with your advertising and marketing materials. ArrowShade takes compliance very seriously. We are also here to help. For questions regarding compliance, please email us at compliance@arrowshade.com.