Holiday SEO – Remain Competitive on the SERPs this Holiday Season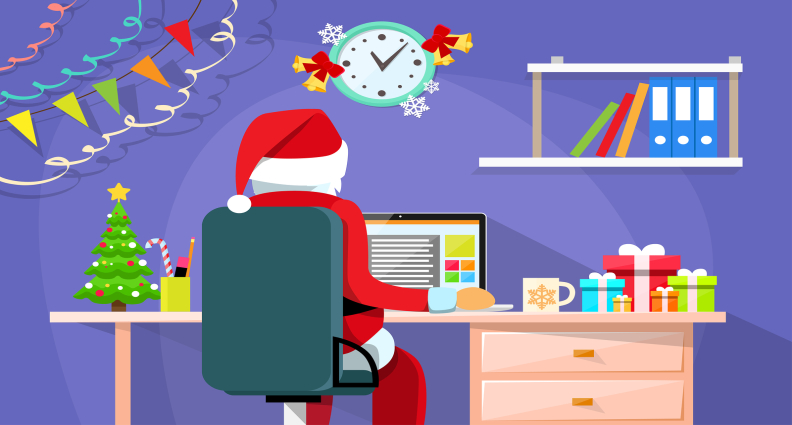 Tips for Remaining in Top Position Over the Holidays
The holidays are around the corner, but that doesn't mean you can take time off from optimizing your site and campaigns. It's easy to get distracted during the holiday season, but neglecting your site can lead to significant losses in traffic and revenue. The good news is, you can stay on top of holiday SEO with a few simple strategies. Here are a few tips for staying on top of SEO over the holidays.
Track Google Trends
It's important to keep track of search query trends. Search queries shift all the time, from one term or phrase to a synonymous term or phrase. This is especially true now that searchers are using voice command through Siri and Cortana to conduct their searches. Google Trends is a great tool to help you determine what keywords receive the highest search volume in comparison to others. It also shows you if they are trending up or down in popularity, and if there are any keywords that have increased in volume significantly in recent days. Once you have determined what the high volume keywords are, you can make site updates to accommodate for the holidays. To bolster holiday SEO traffic, target season keywords in your blog and article content.
Holiday Content
Build content around holiday services, deals or offers for optimal holiday SEO. Highlight all the factors that helps your product sell more or convert more during the holiday season. Update your home page, blog posts and articles to feature holiday content and high-volume keywords. Use the data you've acquired from Google Trends and Google Keyword Tool to focus on top converting holiday terms across your site and on social media. By featuring more holiday content on your site, you give yourself more relevant topics to promote on social media – increasing engagement and traffic back to your site.
Update Google My Business
Last year's Google My Business Update allowed businesses to create special hours for specific days, which is convenient for businesses that have holiday hours. You can update your holiday hours by visiting your account, going to the info tab, and clicking on "add special hours." Adding your holiday hours will keep customers aware of your schedule and prevent any lost sales. Update your description often to keep visitors interested and coming to your site during the holidays.
Don't get behind on holiday SEO this season. Stay on top of your marketing efforts with help from ArrowShade.
Always follow industry best practices and all applicable rules and regulations with your advertising and marketing materials. ArrowShade takes compliance very seriously. We are also here to help. For questions regarding compliance, please email us at compliance@arrowshade.com.