Google's Crackdown on Interstitial Ads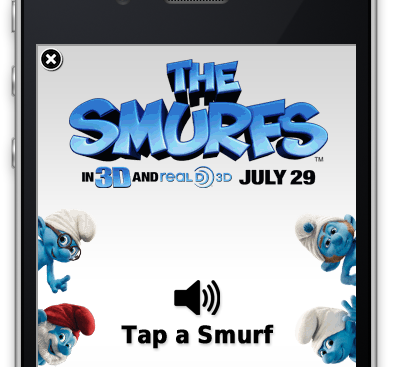 What Google's Newest Crackdown Means to Your Site Traffic
Website publishers generate revenue in a variety of ways. There's your traditional affiliate marketing banner ads, sponsored posts and ad sales. Then there are more intrusive or obstructive ads like pop ups and interstitial ads.
A new announcement from Google is dictating the way many publishers monetize site traffic.
Google Announces Changes
In April 2015, Google announced that giant ads which cover the majority of the screen during app use – known as interstitial ads – may lead to a ranking decrease in the future. It's their belief that these obstructive ads cause a decrease in user satisfaction and user experience.
In 2015, Google updated its algorithm to include mobile-friendliness as a ranking signal. In November, the company put in place a policy that would discourage interstitial in-app ads. Since then, Google has penalized mobile sites that use interstitials and declaring them mobile-unfriendly.
Google released a statement regarding interstitial ads which said:
"Mobile web pages that show an app install interstitial ad that hides a significant amount of content on the transition from the search result page will no longer be considered mobile-friendly. This does not affect other types of interstitials. As an alternative to app install interstitial ads, you can promote an app in ways that are more user-friendly.
What's Okay?
Not all pop up ads are created equal. Google is targeting overlay ads that gray out the content beneath them, and make it difficult to read a website's content, whether it's for a few seconds or until you tap the x to dismiss the ad. Your site can get dinged whether the ad appears immediately upon website loading, or after scrolling.
However, pop-ups that are needed in order to meet legal requirements – like verifying a visitor's age – will still be allowed. Smaller banners that appear on the top or bottom of a screen or also allowed, as long as they meet Google's vague "reasonable amount of screen space" guideline.
What's Next?
For those who earn revenue from interstitial or pop-up ads this news isn't great, but it doesn't mean the end. Some publishers will choose to risk losing some rankings in order to preserve their way of generating revenue. For those not willing to lose rankings or traffic, there are plenty of other ad alternatives. Publishers can run affiliate offers, AdSense ads, contextual ads, or any number of other ad solutions that don't obstruct user's view.
Will you remove pop-up and interstitial ads from your website to meet Google's new guidelines? Or will you risk the ding in rankings? Share your thoughts about Google's latest SEO update in the comment section below.
Always follow industry best practices and all applicable rules and regulations with your advertising and marketing materials. ArrowShade takes compliance very seriously. We are also here to help. For questions regarding compliance, please email us at compliance@arrowshade.com.