How to Support Your Entire Buy Cycle with Content

Content shouldn't just target the bottom of the funnel
Funnel based marketing is a huge hit with digital marketers. That's because focusing on bottom of the funnel visitors has a much shorter path to conversion and time to close. Marketers are happy because ROI is more easily reached, and sales teams are happy because they don't have to work as hard to close a deal. The downside of marketing to the bottom of the funnel – and neglecting the top – is that it's limiting your potential for growth.
If you're unfamiliar with funnel based marketing, the top of the funnel consists of visitors who are at the information stage. They've landed on your page to acquire more information about a product or service or to acquire educational materials like whitepapers or webinars. Bottom of the funnel visitors are using keywords with higher intent to land on your site. They're ready to make a purchase, which makes them an easy sell.
While you should market to visitors who are at the bottom of the funnel, it doesn't require much energy and is a short-term strategy. This type of strategy won't lead to a high volume of qualified traffic. In order to grow site traffic, and a business, it's important to create content for buyers at every stage of the buying cycle.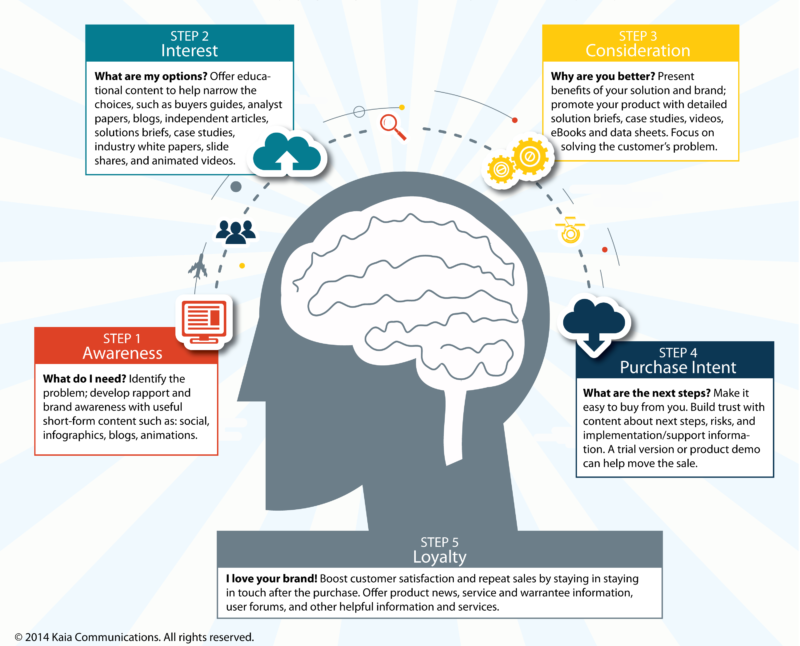 SEO's are often met with resistance when proposing informational content strategies. High volume keywords are often difficult to rank for, which makes many webmasters weary. While you may not rank for informational keywords, providing this information may help visitors down the funnel, making them ready to make a purchase. By providing content that shows your authority on a subject, you can better convert top of funnel visitors.
SEO is unlike SEM and paid campaigns. While broader terms are hard to convert on Google AdWords for example, SEO is a different beast all together. When people conduct organic searches, they often make several stops along the way before making a purchase. The more content you provide that shares useful information, the longer you can keep them on your site, and the better chance you have of converting them.
Remember, websites are created to serve your customer or target audience, not your sales team. One of the main functions of search engines is to guide people to sites that provide answers to their questions. That's why they're called "search queries." Provide unique and helpful content for prospects to more easily move through their research process to the buying phase.
Always follow industry best practices and all applicable rules and regulations with your advertising and marketing materials. ArrowShade takes compliance very seriously. We are also here to help. For questions regarding compliance, please email us at compliance@arrowshade.com.