Are You Ready for AI SEO? How AI is Changing SEO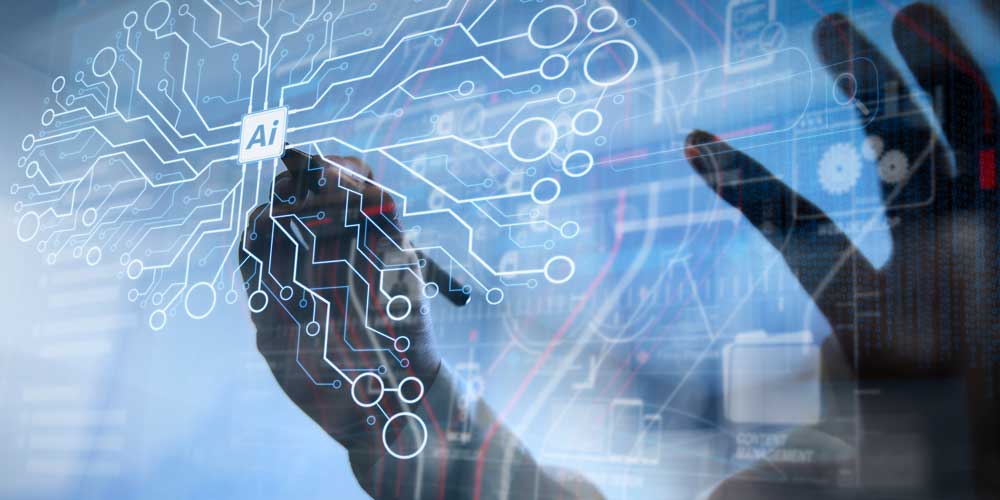 What to know about AI SEO and how to prepare.
As artificial intelligence (AI) becomes more prevalent, it will significantly impact search engine optimization (SEO) and how we optimize websites. In 2015, Google announced it would start to use RankBrain, an AI System, to help process search results. In 2017, Google announced they would also use machine learning to fight spam. In 2019, Google Search Liaison Danny Sullivan confirmed that RankBrain was being used in many queries and in all languages and regions. Since then, SEO experts have started to run AI and machine learning experiments to try to get ahead of the Google curve.
There is no question that AI SEO will become a normal aspect of search engine optimization. There are new AI-based SEO tools that can assist with SEO keyword research, content creation, voice search, SEO workflows, and traffic analysis. These tools can help you get ahead of what changes lay ahead.
Here is more information about how AI has already impacted SEO and what you can expect to change in the future.
AI is changing how we mine for keywords.
Keyword research is key to SEO performance, but it's a task that requires a lot of time. AI tools like SEO Vendor analyze anchor text, keyword variations, and semantic keywords. This can save SEOs a lot of time. Imagine not spending hours mining through keyword options.
AI is impacting content creation.
AI SEO will still rely on quality content. Google's algorithm uses natural language processing (NLP) to decipher content on a page and determine if it matches user queries. Relevant content will be more important than ever.
AI could help predict rankings.
There are many ways to optimize a website, making it difficult to determine which strategies will provide the biggest impact to rankings. With AI, you can analyze all of these factors to predict how each aspect will influence your rankings. Using this data can help you form a strategy that will have the biggest impact for your site. that more SEO tools will offer predictive capabilities in the coming years.
AI could help you avoid penalties.
Search engine algorithms are constantly changing. Monitoring changes and your site performance is time consuming and can be challenging when you have so many other tasks to complete. In the future, AI will be able to analyze your website and flag any issues that could cause your site to get penalized by Google. This will save businesses thousands of dollars if not save them altogether.
Summary
AI SEO is coming. Some SEO experts and agencies are already implementing strategies to meet Google's RankBrain requirements. There are AI SEO tools that can help with things like keyword research and more tools are being developed. AI will make SEO more manageable for entrepreneurs and businesses. What AI tools are you looking forward to leveraging in the future to boost your affiliate results?
Looking to earn more revenue now? Sign up to join the ArrowShade affiliate network today.