6 Types of Negative SEO And How To Avoid an Attack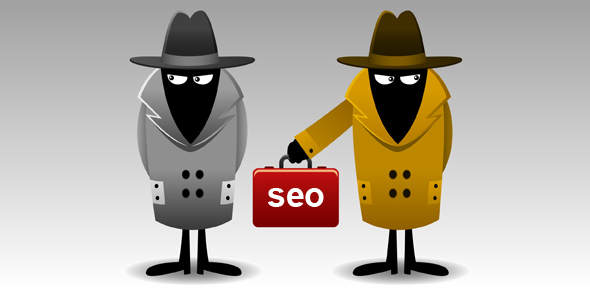 Learn More About Negative SEO
Is it really possible for a competitor to ruin your organic rankings? If so, how do you protect your site from people who seek to negatively affect your ability to gain organic traffic? Negative SEO is a path some businesses take to lower a competitor's rankings on search engines. Negative SEO activities can include unnatural link building and scraping and re-posting its content. However, some SEOs take it a step further by hacking the site and modifying its content.
Off-Page Negative SEO
While one or two spam links won't hurt a site's rankings, negative SEO tactics usually involve building links to create link farms. The links use the same anchor text. If this happens to you, use Google Search Console to disavow the spam domains. It's important to spot negative SEO early to be able to reverse any damage. Regularly monitor your link profile growth. You can use a tool like SEO SpyGlass for this or Google Analytics. An unusual spike in either the number of links in your profile, or number of referring domains is a red flag.
Scraping is another negative SEO off-page strategy. By scraping your content and copying it across other sites, your competitors can ruin your organic rankings. When search engines like Google find content that has been duplicated across more than one site, it will usually pick only one version to rank. Google isn't sophisticated enough yet to determine the original source of the content. There are several tools to help you identify if your content is being duplicated, like Copyscape.
On-Page Negative SEO
While negative on-page SEO is harder to implement, it can also be harder to solve. On-page negative SEO involves hacking your website, and making changes from within. The first step to protecting yourself is to use difficult passwords, and changing these passwords from time to time. Hackers can make subtle changes to your site, like adding crappy links. They can also modify your pages to redirect to theirs. If your site has authority in a market, there may be someone willing to hack your site. Conduct regular site audits to spot attacks. Another on-page negative SEO tactic is to disallow your site. Hackers can disallow your links, causing Google to completely ignore and un-index your site.
To keep your site protected from hackers and jealous competitors it's important to stay on top of reporting. You can create alerts in Google Analytics to inform you when you have major changes in traffic, URLs, and other metrics that could signal an issue. Check your link profile regularly for irregularities. Search Console is a great tool for webmasters to help you protect your site, and implement fixes before you lose rankings and traffic.
Always follow industry best practices and all applicable rules and regulations with your advertising and marketing materials. ArrowShade takes compliance very seriously. We are also here to help. For questions regarding compliance, please email us at compliance@arrowshade.com.