5 Link Building Strategies for 2020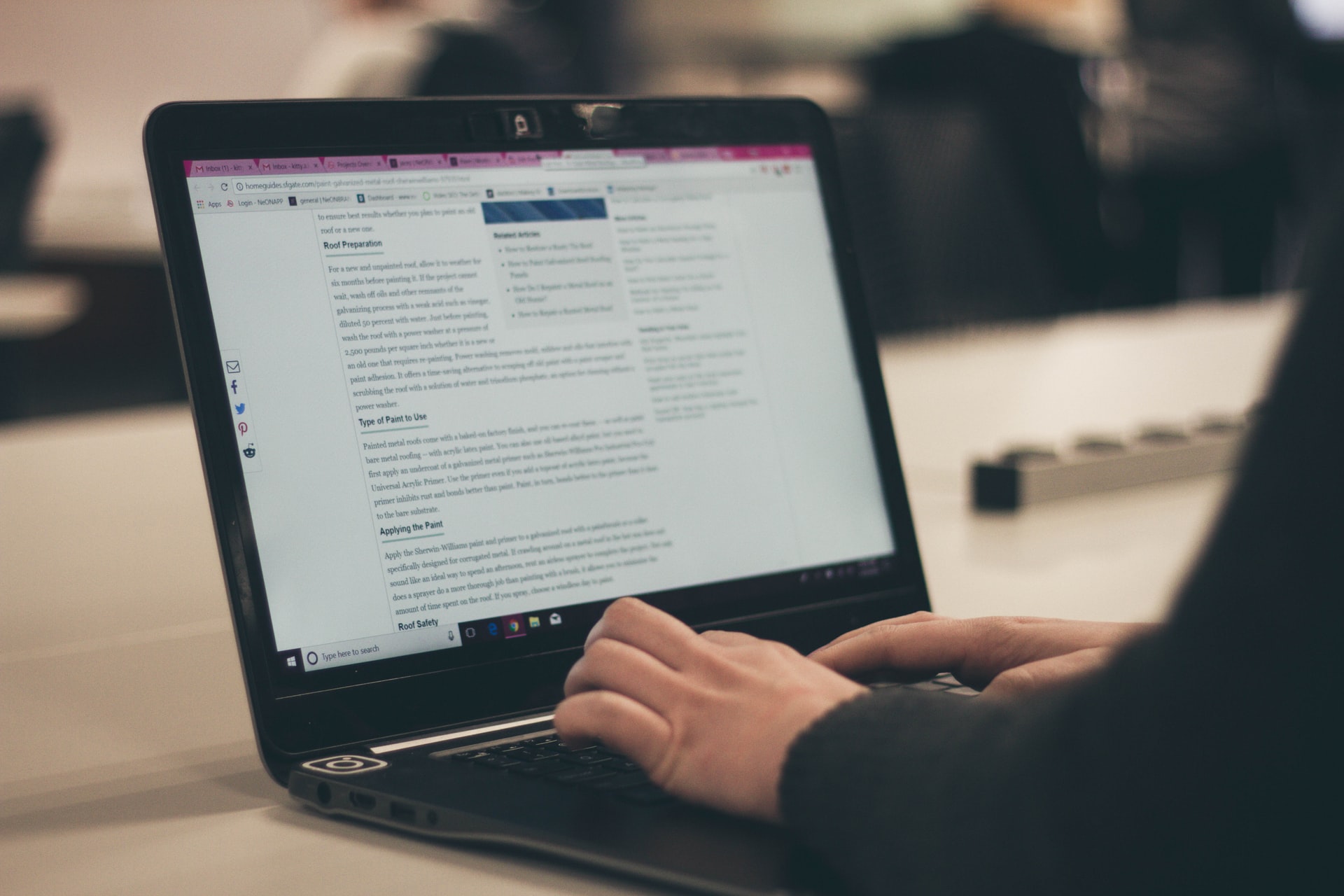 2020 is hard enough. Here are some link building strategies to make it a little easier.
Even in 2020, the more links you have pointing to your website, the higher your rankings. The higher your rankings, the more traffic you can drive to affiliate offers. Unfortunately, building links can be difficult and time consuming. Luckily, there are some simple link building strategies you can try that actually work. Here are a few ways to win links and boost your affiliate marketing performance.
Write testimonials in your niche
Link building strategies often depend on your niche. Start by creating a list of websites or services and products you could create a testimonial for. Make sure that each site on your list is relevant to your niche, showcases testimonials on their website and is a product or service that you use or have used. If you have never used any relevant products or services, you can research what other people in your niche use. Many tools offer free trials that you can sign up for.
Next, find the contact information to submit your testimonial. Some websites have testimonial submission forms. If the site doesn't have an option to leave a testimonial, look for email addresses on the contact page. You can also use tools like Find That Lead and Hunter to find email addresses.
Once you have the right contact information, you can send your testimonial pitch. You will want to pitch your testimonial before writing it. Make sure your pitch is simple and includes:
An introduction, tell them who you are
How their tool has worked for you
Specific results
Asks them if you can write a testimonial for them
Asks them if they will include a link back to your site
If you get a positive response, it's time to write the testimonial. Keep it short and include what you liked most about the tool, service or product. Mention how the tool helped you and include specific results. Include your personal recommendation. Don't forget to include a link back to your site.
Boost your social profiles
While some people believe social media backlinks carry little SEO benefit, they are still a valuable part of your overall link profile. There are a few ways you can build backlinks with Facebook.
Add your website link to your profile "About" section and make sure it's set to public
Include your URL in the website description
Include links to your site in all of your posts
Add a page button with a URL to your cover photo
Make sure your pictures have descriptions that include your site links
Write guest blogs
There are tons of websites and blogs that need a steady stream of content to keep their audience coming back for more. Many of these websites are open to guest posts. Some charge for backlinks, but there are many who don't.
Start by creating a piece of quality content. Your piece should be well-researched and comprehensive. It can include images or videos, links to other relevant articles from the site and quotes.
Next, create a list of potential prospects. You can do this by searching your keyword + terms like "guest blogger" or "guest post." Add the websites to an Excel document and qualify each opportunity by using tools like Ahrefs. Note each website's domain authority, so that you can prioritize the best opportunities.
Once you have your article written and your list of targets, create an email cadence for outreach. A typical cadence includes three emails. You can send your guest blog requests manually or through an email marketing tool.
Offer to replace broken links
Many websites link to broken links. Webmasters can get too busy to check their referring domains. Broken referral links can lead to a bad user experience, hurt their reputation and impact their SEO. Start by creating a list of target websites. Next, find broken links you can replace with content of your own. You can get help finding broken links by using tools like Check My Links and Ahrefs.
Contact the blog manager to notify them of the broken links and let them know that you have a relevant page to replace the broken one.
Get listed in a roundup
Lots of bloggers create round up posts. These posts summarize and link to relevant, interesting content their audience will enjoy. Start by finding link roundup sites that are relevant to your niche. You can do this by conducting a search using your keyword +roundup or your keyword +link roundup. Add relevant sites to a worksheet.
Find the contact information for the blogs you want to be featured in and create a pitch for your blog post. Bloggers get tons of outreach, so it's important to make your email stand out. Make sure your subject line is optimized and gives the reader a reason to open.
Summary
Link building is still vital to ranking your affiliate website. To increase your audience and drive more traffic to affiliate offers, you need to boost your backlink profile. Use these effective link building strategies to increase links pointing to you and improve your website performance.