3 Tips for Earning Side Money from Affiliate Marketing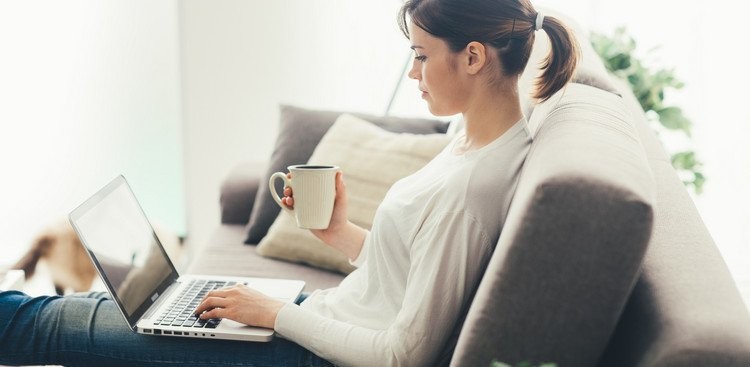 How to Earn More From Your Affiliate Marketing Side Hustle
Since the Great Recession, Americans have had to search for new ways to generate income. At the same time, consumers now living on less income, learned to shop for deals. Changes in income levels, and consumer behavior led to changes in the economy and market. The retail industry for example, never fully recovered from the Recession – with many stores closing including Bebe, The Limited and American Apparel. Many other brands announced the closures of hundreds of locations including BCBG, Payless, Guess, Rue 21 and Gymboree.
The Recession also led to the creation of new business models like ride sharing out of a need for side money. Many Americans look to ride sharing companies like Uber and Lyft for supplemental income. One source of side money that's been around pretty much since the creation of the internet, is affiliate marketing. Affiliate marketing has grown in popularity, because it allows marketers to work from home, be their own boss, and generate side income while maintaining a full-time job. As consumers continue to shop for deals, and are in need of short term funding, affiliate marketing is a great way to maintain supplemental income to support your lifestyle and your family.
Pay attention to these tips if considering starting an online entrepreneurship in affiliate marketing.
Avoid Schemes that Seem Too Good to Be True
It's a common saying, but a true one. If an offer seems too good to be true, it probably is. Do your due diligence before accepting any "opportunity" for side revenue. There are lot of schemes that promise to help you get rich quickly, but there just is no way to make "easy" money. Affiliate marketing, when done correctly, can lead to thousands in earnings per month, but it isn't easy. It requires a popular website, or maximized marketing campaigns.
Understand the Business You're In
It's not enough to understand your part, it's important to understand the business you're entering. Before getting involved with any side business, it's important to learn about the industry. Before running an affiliate marketing campaign, research the company you're representing, and the network. Not only will it position you for campaign success, but it will also help you decide which offers are good to run, and which to avoid. Learning the dos and don'ts of affiliate marketing will help you increase ROI, and will help keep you out of trouble with the networks and advertisers.
Don't Get Too Comfortable
Affiliate marketers must have a thick skin. The industry can change overnight, so it's important to build a financial safety net. There have been many times where the industry has been affected by an update. Affiliate marketers who generate revenue from organic methods, can experience loss in revenue when Google releases an update. An update can cause a site to go from ranking on the first page of search results, to falling off the map. This can lead to a loss of thousands of dollars in affiliate earnings. Similarly, as an email marketer, one mistake can land you in a spam trap – preventing your emails from landing in the inbox, and affecting your earnings. Never get so used to the money that you don't set a budget, or build a savings account for a rainy day.
Earning side money is almost a necessity these days, but be selective about how you earn your extra dough. Stay away from schemes that seem too good to be true. As an affiliate marketer you can earn thousands of dollars in revenue, but you have to be willing to put in the effort and invest the time to reap the rewards.
Always follow industry best practices and all applicable rules and regulations with your advertising and marketing materials. ArrowShade takes compliance very seriously. We are also here to help. For questions regarding compliance, please email us at compliance@arrowshade.com.